Quote:
Originally Posted by
ModelMaker
Well I had to go back 43 pages to find my beginning post. Started the 14 day cure on 2/1/21, put it in the Umai bag 2/13/21, and it sat in the fridge for 8 1/2 weeks until it lost its 35% weight. Came out of the Umai bag 4/21/21.
Finally hit the target weight at 1100G.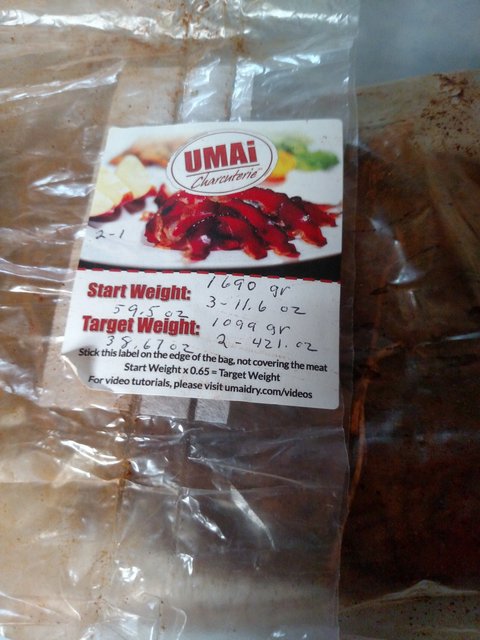 Out of the bag and looking tasty.
Saw a couple spots that looked like mold, scraped them off.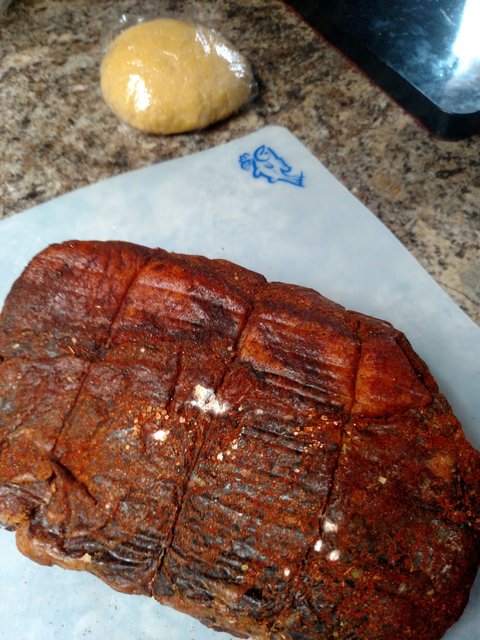 First look at the guts.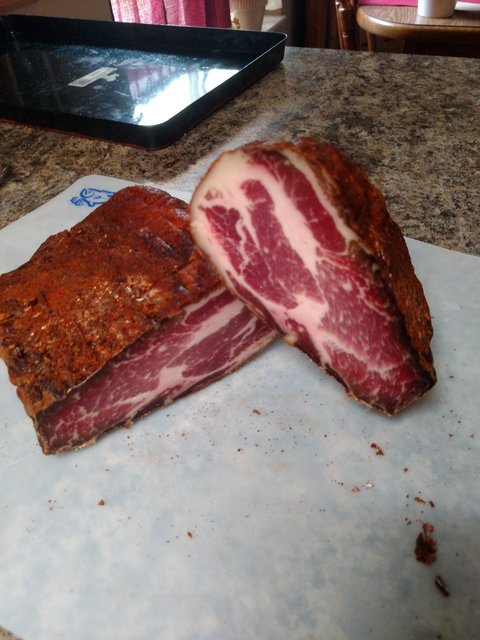 Some slices for taste testing!!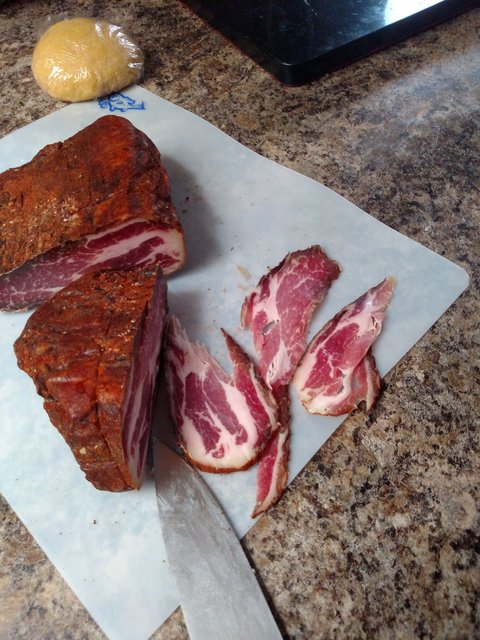 Not at all sure of what I should expect for taste and texture! The samples I ate were kinda chewy and hard to pull a bite. The fat was pretty creamy, but I'm not a cold fat eatin kinda guy! It had a pretty neutral taste, again don't know what I was looking for.
Now next question, what should I do with this as far eating slices? Cheese board stuff, warmed Italian type subs, diced up and put in Carbonara?
Any of my brothers with experience with Capicola I sure would like to hear what you have to say about it. If I don't find some good uses it pry will be a one and done like the Buckboard bacon I did years ago.
Ed
The cut you used is not traditional coppa, which is why it has so much fat in it and why it is chewy. The coppa is the muscle that runs from the neck, though the shoulder, and to the loin. Unfortunately, the American way of butchering hogs bifurcates the muscle used for coppa, so unless you have your own hog and know how to butcher it Italian style you won't have that long muscle to work with. The "money muscle" of the pork butt is part of it, and that is your best bet to make it. You won't get near as much, but it will be have the right taste and texture. I've done a couple that way and they have been stellar. I've also heard of folks stuffing chunks of uniform (meat to fat) pork butt after seasoning into large casings with some kind of binder (I guess) and doing it that way.
Never used a unami bag, so I have no advice on that.
If you have a meat slicer you might salvage by slicing it super thin and that might work for you. I've never cooked with coppa, I'd just eat it as is or on sandwiches.