Sometimes, there is nothing better than getting the opportunity to to something on the grill that you normally would only cook inside. Tonight was one of those opportunities.
I decided to do some pork stir fry on the grill. I also did a video on it with some special assistants involved.
http://bit.ly/aTp4VO
After tossing the pork with some of the sauce that I mixed up, into the wok that was sitting on a bed of charcoals it went to fry up.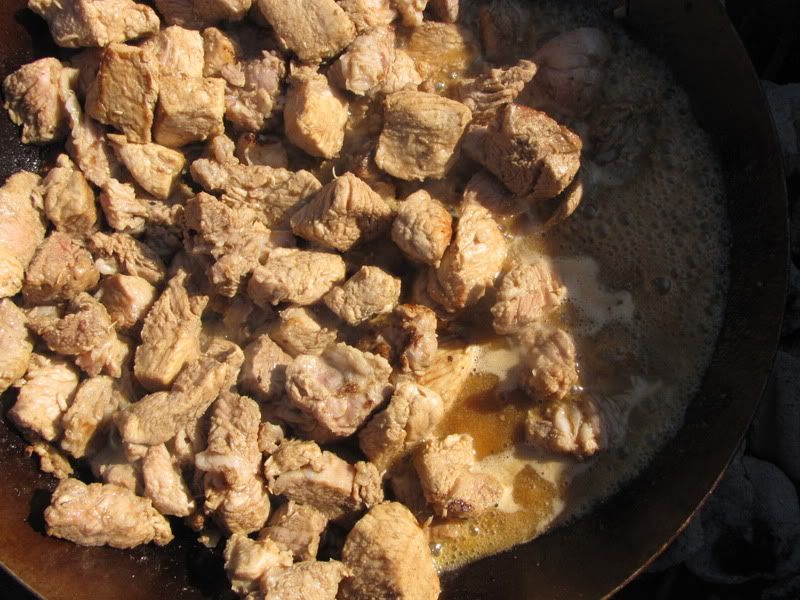 Then in went the veggies! (Throwdown entry please!)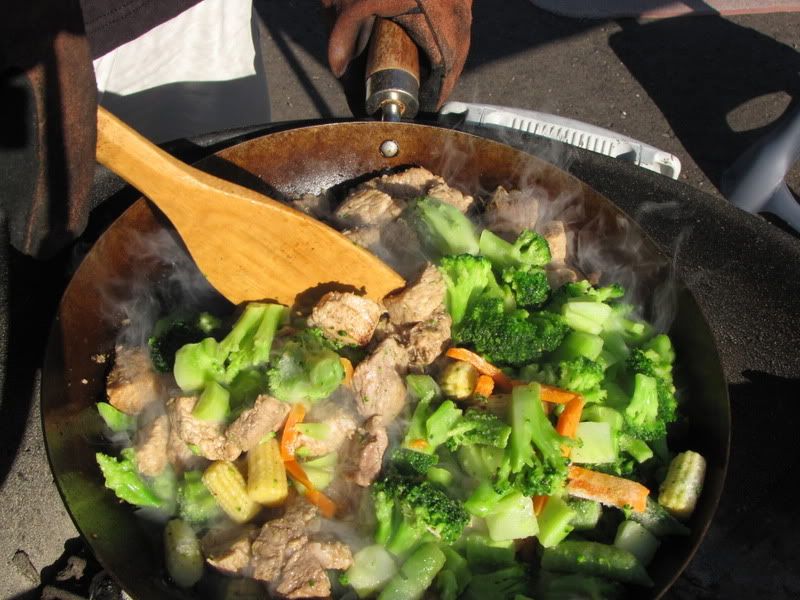 Once it was cooked up, onto some rice it went to be enjoyed.
This was a heck of a lot of fun to make. Not to mention it was tasty. Had a great blend of Asian and BBQ flavors. The pork was extremely juicy and tender. Thanks for looking.