Hi All
Well I was wandering through the woods behind my house and low and behold what do I find but this!
A 22.5 inch Weber Lid!
Well I took this as a sign to get my butt off the couch and Build a UDS.
I started off burning out the Liner with my trusty HF weed Burner, but realized I was having no fun. So I got myself a few beers,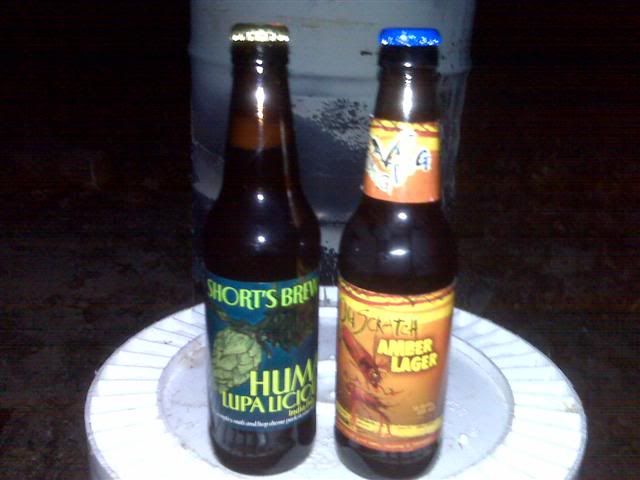 Piled a bunch of branches in the Barrel and Lit it.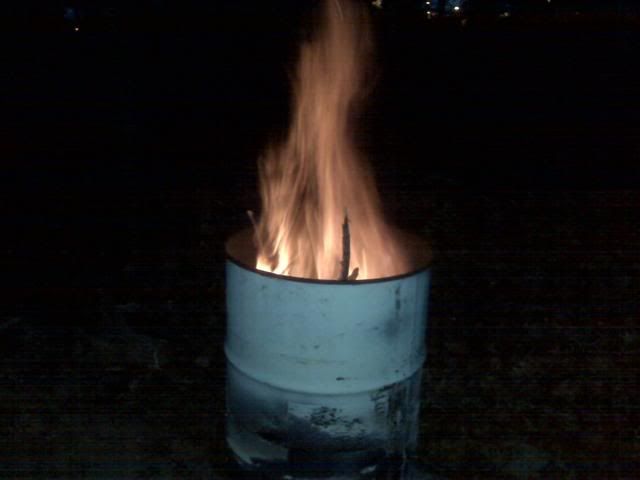 I did it twice in two days, then took my trusty HF 4.5 inch angle grinder to it, and took off what ever was left. I painted with some rustoleum High Temp.
I built the Basket out of one Weber Grate I also found in the woods. I think if I keep looking I will find the rest of the grill.
Any way I went and bought a matching grill, and My buddy came over and welded them together with some steel, and I used Drill screws to attach some pieces of Expanded metal from HD.
Here it is almost done.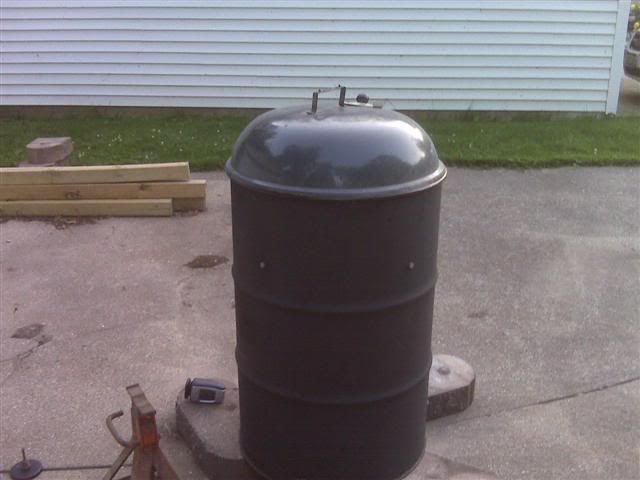 I used like this last weekend, and used two thermometers to monitor Meat and air temp in the Barrel.
Well here it is all done, and in use today. Note the Handles, and Temp Gauge.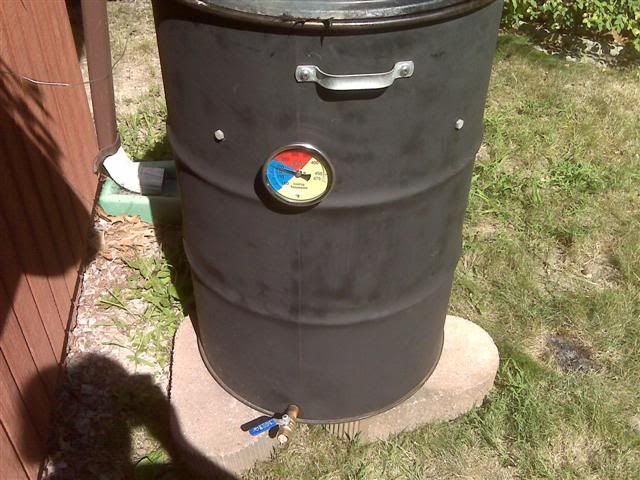 Thanks for Viewing.
John