Quote:
Originally Posted by
Smokey Al Gold
Everyone else is right about heating the stone up. I do pizzas in the kettle especially my 22.5 otg. This pic is from my SJP but its exactly what I do in the big kettle as well. It works really well for me I just set it up on 2 fireplace bricks and preheat for 10 mins then put the pizza on. I've been getting great crispy results. Hope this helps I'm sure others have good ways to do it also.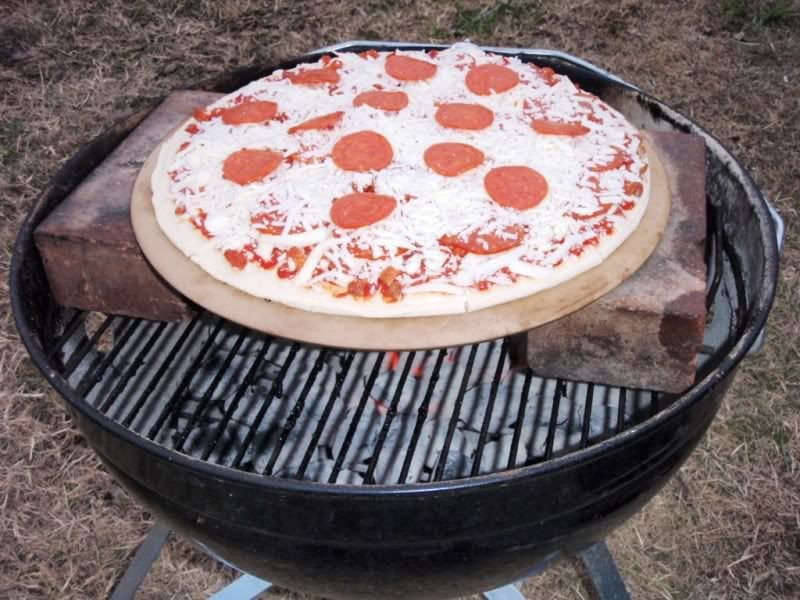 Thanks everyone for the great advise. I just got back from camping...
I tried out the method of two bricks wrapped in foil and the pizza stone on top.
I let it come to temperature with the charcoal.
Shortly into the cook, the stone broke in 3 pieces.
I think next time I do it, I will put three bricks on. I'll have one in the middle bracing the middle so it doesn't crack, or break there.
I think that will solve my problem. I guess trial and error is the best way to go about this. I appreciate all the insight and great suggestions. I'm taking it all in. I'll come back to this post in a few weeks when I've figured it all out.
Thanks again guys and keep on grillin!