Wife and I are trying to eat a little healthier, so instead of ham this Easter, we tried a smoked turkey breast.
I thought I took a pic before I sliced it, but apparently, it didn't take.
But here it is after the first few slices: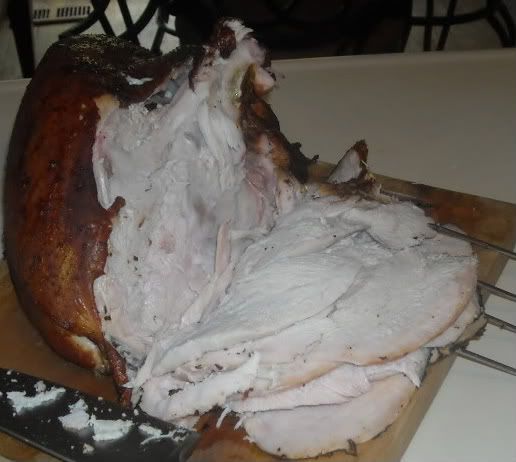 8# breast. Brined it for about four hours, (basic brine: 1 cup salt, 1 cup sugar, four quarts water with a little bourbon) rubbed with Rebel Yell and smoked at 250 for three hours.
Nummy.