*************WARNING! The following post contains pictures of a graphic nature! ******
****************Not recommended for children or the Squeamish!*****************
Beyond all hope, Scrog has returned! Well, what's left of Scrog anyway. I had thought he ... or she was eaten by Jeorge's lobster, but apparently, like the praying mantis, this lobster was only interested in Scrog's head. Somehow, what was left of Scrog found its way back home. I guess it helps the Scrog's brains are located in its loin.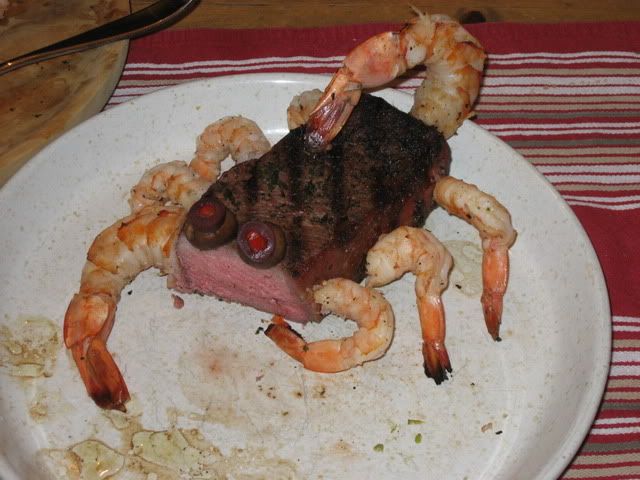 I guess maybe that should be
Master thinks Scrog can be patched up with a bit of sausage, probably will be even smarter than before the partial lobotomy. Anyone know the approximate gestation of these genetic mutants? Sorry about your nightmares Rick.