Decided on salmon on the stovetop with the Cameron mini smoker.
EVOO with "Urban Accents" Fisherman's Wharf seasoning (got it someplace on vacation in a little shop).
And smoked it with Alder chips.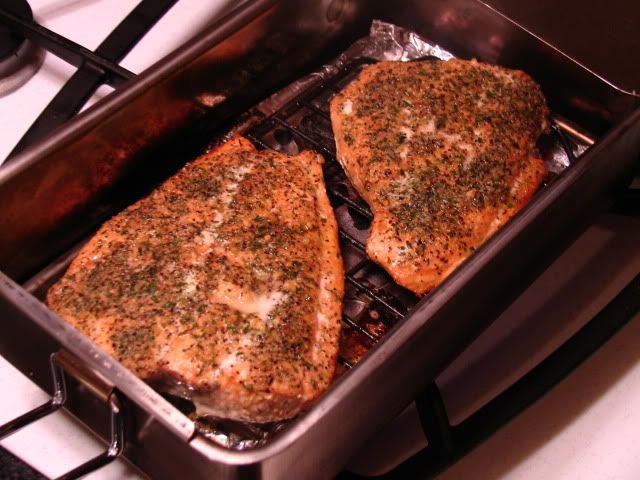 Seasoning had more pepper than I expected, but really good!!
__________________
Weber 22.5 One Touch Gold w/ Rotisserie.
18.5 WSM
Brinkmann Cimmaron with turkey fryer and log lighter.
Stovetop, Camerons Gourmet Mini Smoker.
Future UDS Owner (slow build mod)
Smokin' Fast, Splashproof, Blue Thermapen
Airborne! God Bless our Troops! :amen:
KCBS CBJ
Member of the Zero's Club
CLICK HERE to visit the BBQ Brethren Throwdowns