I cut another drum about 3/4" below the rib. I then beat the he!! out of the cut edge and rib till it fit over the lip of the drum. Took about a half hour with a 3 pound sledge. I just drilled holes in the new ring and slid the rotisserie thingy through and into the motor. Works for me. The reason for the separate ring is I did not want holes or slots in the drum all the time.
Here is a close up of the finished pounded edge.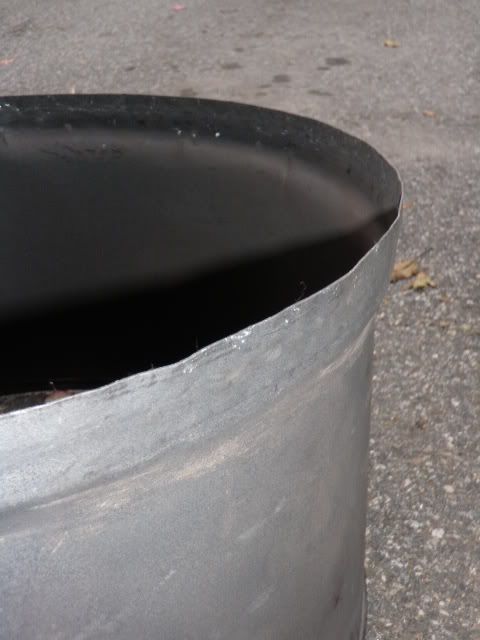 And the ring sitting on the drum.