Well I'm just now catchin up from the holiday, and got my pictures uploaded. So here is my bird and a spiral smoked ham. Injected bird with creole butter and dusted with the creole rub, stuffed with onions and apples ala Dr BBQ. Ham was just thrown on as is, then glazed at the end. both smoked wth apple and cherry.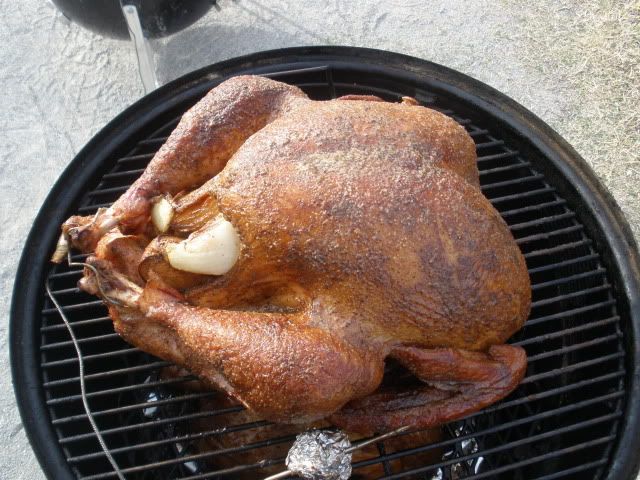 chicken under the turkey
gettin ready to eat.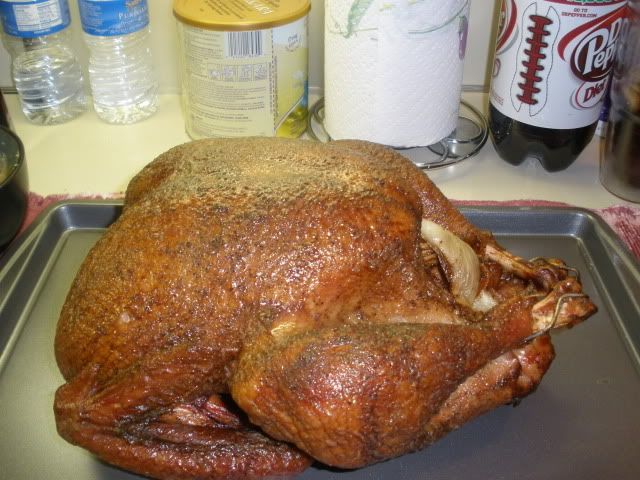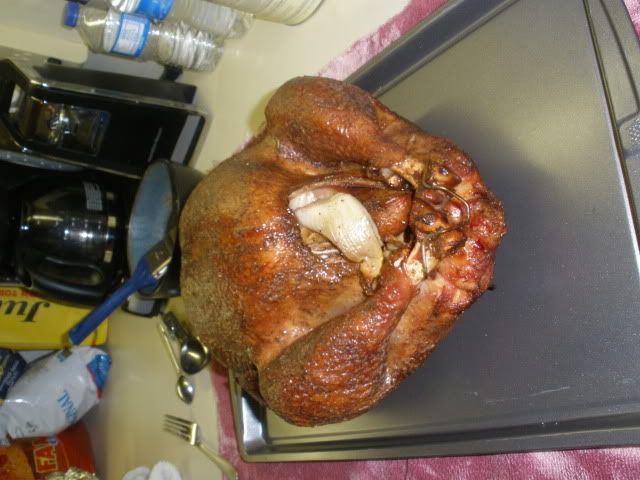 and the ham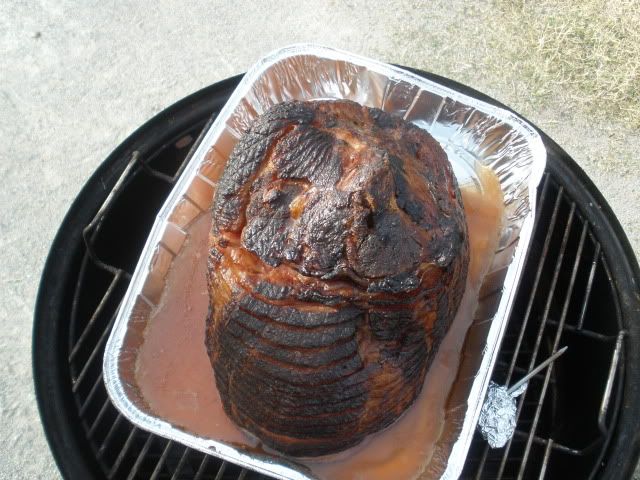 __________________
HALF DIAMOND RANCH BBQ
Home made 5' reverse flow smoker
Lg BGE
WSM 18.5
WSM 22.5
Weber Kettle 22 1/2" silver series
Weber Copper Smokey Joe Gold 14.5"
GPS trackable RED super fast thermopen
http://www.facebook.com/jtempleton2