thirdeye!!!
As winner of the BBQ Brethren "Wild Game" Throwdown, thirdeye receives....
1) The exclusive option to choose the next Throwdown category that will be held from Friday 11/13 to Sunday 11/22.
2) The Official
BBQ Brethren Throwdown Certificate
!
Just PM me with the name you wish displayed on your certificate, the name you want your dish called, and the email address you want the certificate mailed to.
thirdeye makes his 9th appearance in the BBQ Brethren Throwdown Hall of Fame...
Week 46 - Wild Game - thirdeye
View the Entry Thread
-
View the Voting Thread
Week 45 - Soups, Stews & Chili - BobBrisket
View the Entry Thread
-
View the Voting Thread
Week 44 - Shellfish - Que-Dawg
View the Entry Thread
-
View the Voting Thread
Week 43 - Hot and Spicy - River City Smokehouse
View the Entry Thread
-
View the Voting Thread
Week 42 - Sausage - BobBrisket
View the Entry Thread
-
View the Voting Thread
Week 41 - Chicken Breast - The Pickled Pig
View the Entry Thread
-
View the Voting Thread
Week 40 - Wild Game - Grillinski
View the Entry Thread
-
View the Voting Thread
Week 39 - Casseroles - thirdeye
View the Entry Thread
-
View the Voting Thread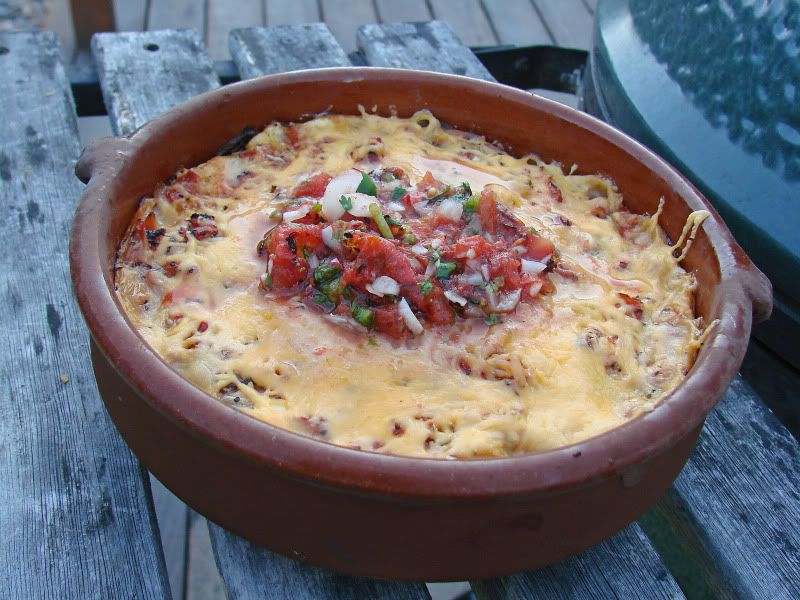 Week 38 - BBQ Spaghetti - The Pickled Pig
View the Entry Thread
-
View the Voting Thread
Week 37 - Around the World - Grillinski
View the Entry Thread
-
View the Voting Thread
Week 36 - Tacos - BobBrisket
View the Entry Thread
-
View the Voting Thread
Week 35 - Ham - Divemaster
View the Entry Thread
-
View the Voting Thread
Week 34 - Chicken - thirdeye
View the Entry Thread
-
View the Voting Thread
Special Memorial Day throwdown - Open Category - JD McGee
View the Entry Thread
-
View the Voting Thread
Week 33 - Corn Meal - BobBrisket
View the Entry Thread
-
View the Voting Thread
Week 32 - Anything Goes - Jeff in KC
View the Entry Thread
-
View the Voting Thread
Week 31 - Peppers wrapped in Bacon - Rick's Tropical Delight
View the Entry Thread
-
View the Voting Thread
Week 30 - Beans - thirdeye
View the Entry Thread
-
View the Voting Thread
Week 29 - Steak - JD McGee
View the Entry Thread
-
View the Voting Thread
Week 28 - Bologna - Pork Smoker
View the Entry Thread
-
View the Voting Thread
Week 27 - Dry Rubbed - Ron L
View the Entry Thread
-
View the Voting Thread
Week 26 - Duck - Rick's Tropical Delight
View the Entry Thread
-
View the Voting Thread
Week 25 - Brisket - Diva Q
View the Entry Thread
-
View the Voting Thread
Week 24 - Ribs - Goose
View the Entry Thread
-
View the Voting Thread
Week 23 - Lamb - Nature Boy
View the Entry Thread
-
View the Voting Thread
Week 22 - Quesadillas - deez20
View the Entry Thread
-
View the Voting Thread
Week 21 - Pizza - fweck
View the Entry Thread
-
View the Voting Thread
Week 20 - Fish - Nature Boy
View the Entry Thread
-
View the Voting Thread
Week 19 - Fatties - SaucyWench
View the Entry Thread
-
View the Voting Thread
Week 17 - Sauces, Mops & Glazes - Que-Dawg
View the Entry Thread
-
View the Voting Thread
Week 16 - Cheese - Rick's Tropical Delight
View the Entry Thread
-
View the Voting Thread
Week 15 - Kabob - thirdeye
View the Entry Thread
-
View the Voting Thread
Week 14 - Tubesteak - Brewmaster
View the Entry Thread
-
View the Voting Thread
Week 13 - Potato - Skidder
View the Entry Thread
-
View the Voting Thread
Week 12 - Burgers - Bowhntr
View the Entry Thread
-
View the Voting Thread
Week 11 - Appetizers - thirdeye
View the Entry Thread
-
View the Voting Thread
Week 10 - Chicken Wings - Bacon
View the Entry Thread
-
View the Voting Thread
Week 9 - Thanksgiving Leftovers - Rick's Tropical Delight
View the Entry Thread
-
View the Voting Thread
Week 8 - Ultimate - thirdeye
View the Entry Thread
-
View the Voting Thread
Week 7 - Veggies - thirdeye
View the Entry Thread
-
View the Voting Thread
Week 6 - Desserts - MayDay
View the Entry Thread
-
View the Voting Thread
Week 5 - Breads - River City Smokehouse
View the Entry Thread
-
View the Voting Thread
Week 4 - Seafood - River City Smokehouse
View the Entry Thread
-
View the Voting Thread
Week 3 - Chicken - thirdeye
View the Entry Thread
-
View the Voting Thread
Week 2 - Pork - River City Smokehouse
View the Entry Thread
-
View the Voting Thread
Week 1 - Beef - Rick's Tropical Delight
View the Entry Thread
-
View the Voting Thread