yes it's true...
i was thinking about the throwdown where the challenger did hot & fast ribs so i thought i'd try it.3hrs & 40 mins total time.i used my rub.these were tender & juicy-i just saved 3 hrs..
kettle loaded w/ gfs lump(good stuff) & some hickory minion meathod.ribs & sausage on @ noon.
about 30 mins in w/ a slight char on the bottom so i moved to indirect heat.
2:30 & the sausage is done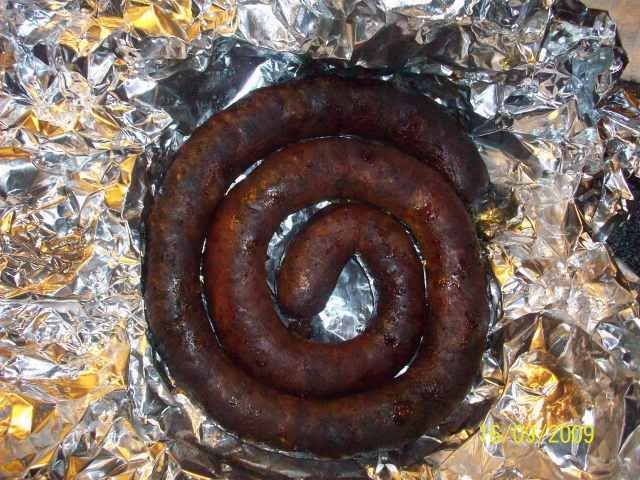 3:10 the ribs are done so i wrapped & rested for about 30 minutes(3:40 unwrapped).
are they done?
sliced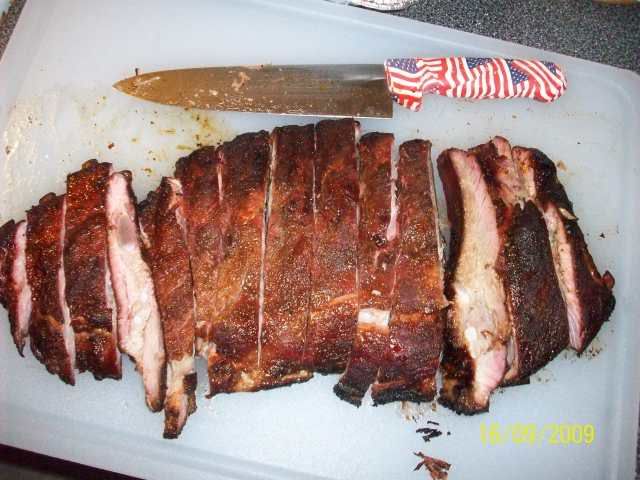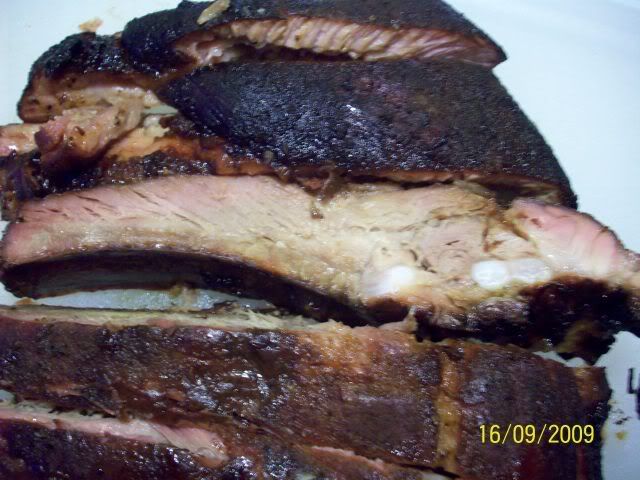 ribs & cajun sausage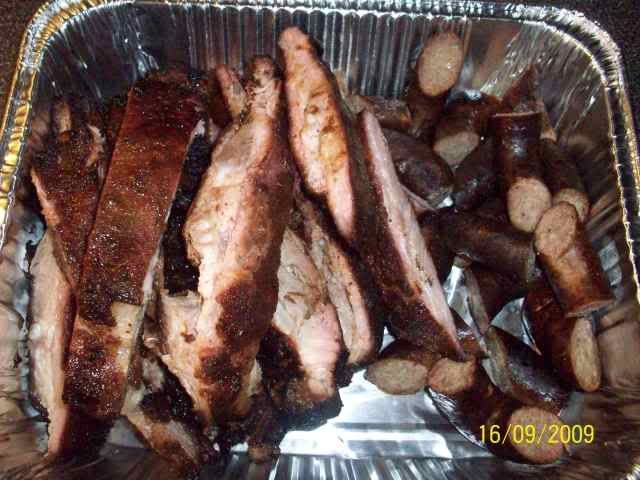 __________________