With all the lawn and garden work done midweek I just couldn't go all day Saturday (especially not being out on the golf course) without cooking something. Heck of a buy on sirloin tip roast and that's all it takes to get me started. Some nice roast beef sandwiches and the new zuchinni dish I wanted to try sounded like they might go good together. I dosed off while the zukes were in the cooker and got those a little over done but they are very very good and would be better had I not took my little nap. I scraped out the centers of the zukes with a melon baller and scored the insides to better absorbe the marinade I made up with zest and juice of one large lemon, evoo, minced garlic, mint, salt and pepper. Since I was not going to use meat for the filling in the zukes, I just mixed up the part I scraped out with any marinade that would pour off the zukes, bread crumbs, parmesean, salt and pepper. Before stuffing I coverd the bottom of each one with a strip of swiss cheese. They rested in this mixture in the fridge for 3 hrs or more while I cooked the roast. I used my new granton edge 12 inch slicer and it is one heck of a knife but this meat would be better if I had used the electric slice and shaved it.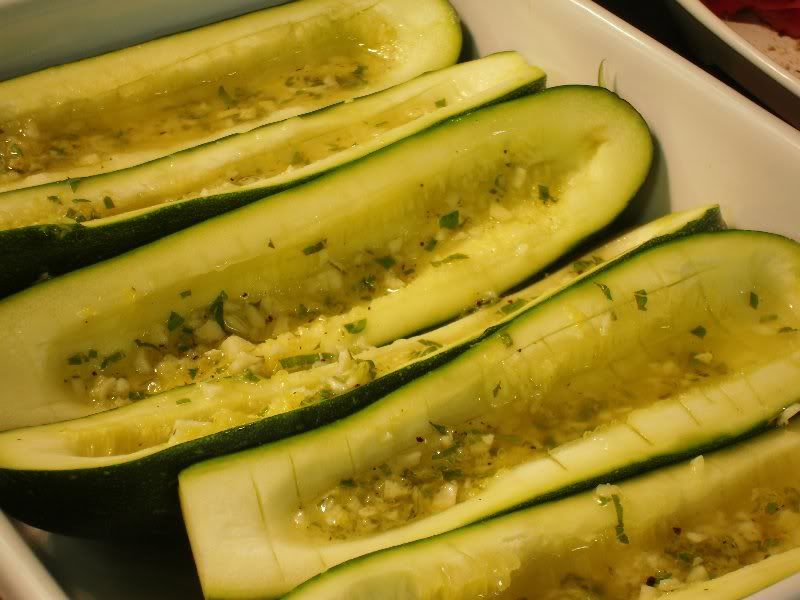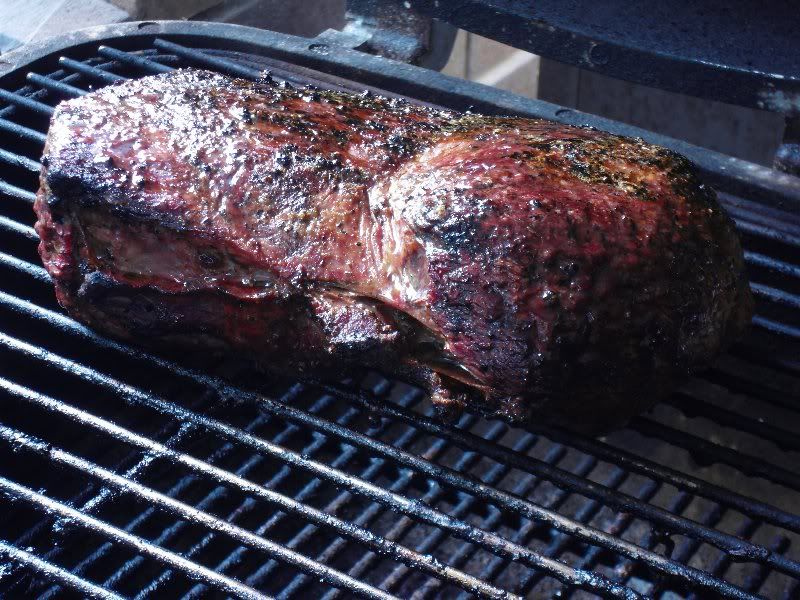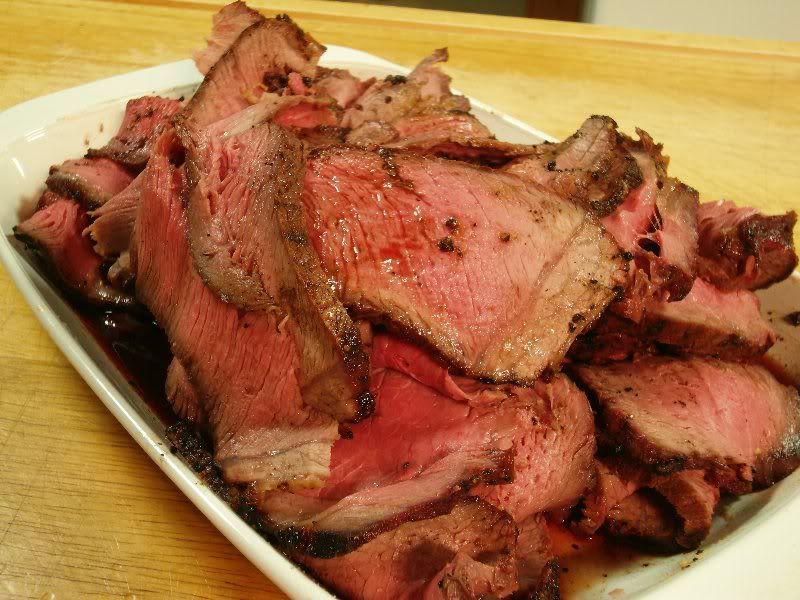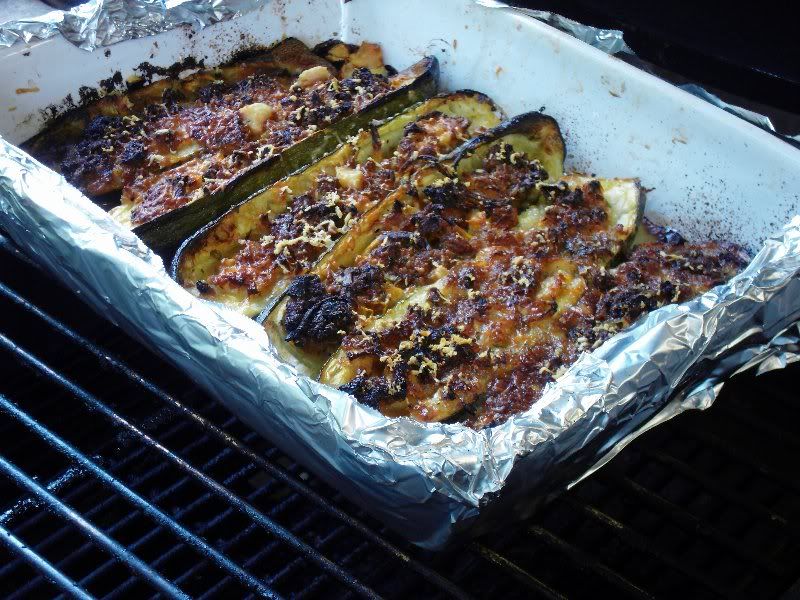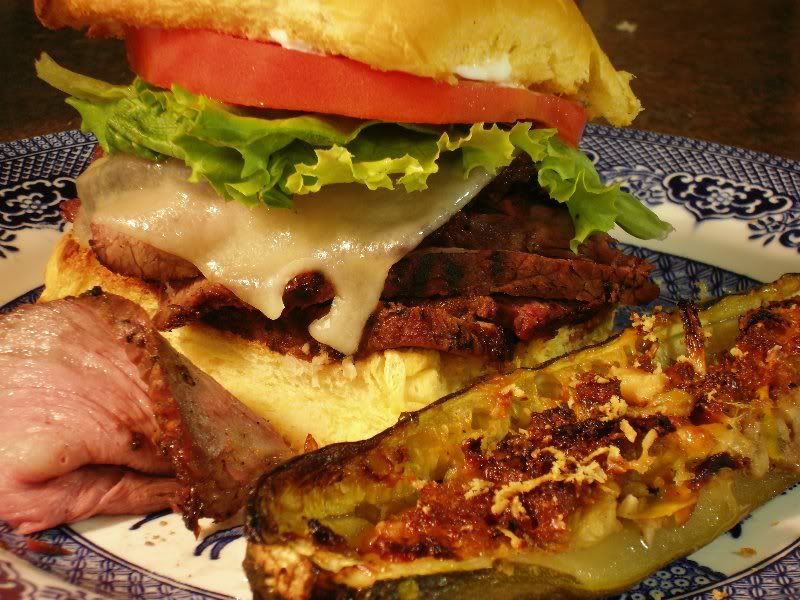 __________________
Greendriver,
--------------------------------------------
Backwoods Smoker
Authorized Dealer
Backwoods Extended Party, Traeger, BGE Mini, and Portable Kitchen.
Dalton Grill & Smoke
for Smokers & Recipes
Blog -
Carpet Capitol Living