Does anyone have it that could post here. I use to have it but seemed to have missed placed it and my stash I made is running low.....
For our new bees a little goes a loong way. I did it with madrin orges and came out great. Peaches are next.. Recipe makes this much...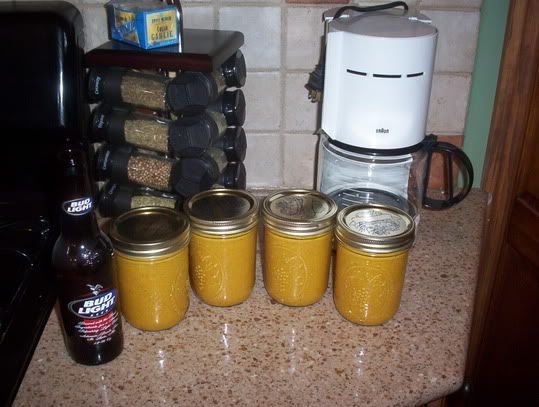 __________________
~~~~~~~~~~~~~~~~~~~~~~~~~~~~~~~~~~
Ashmont
Proud member of Brethren Weber's for life
(Rescued 7 kettles in 2007, 1 in 2008, 2 in 2009 and 1 in 2010 Three of which I have and 8 that have gone to Brethren. PM me to get on the waiting list)
Weber Kettle Dabomb
Weber Kettle Justintime
Weber Kettle (Yet to be named by Daughter) Evil Twin Suggested!
Weber Kettle Grace
WSM "Winni"
WSM "Dumas"
One Smokey Joe
UDS "Peggy Sue"
http://ashsmoderndayclubhouse.blogspot.com/