Like the title says. Here's the first food to come off the new UDS. Turned out great and the guys at work ate it up.
2lbs hot sausage, cheddar cheese, onions and garlic salt. sprinkled the outside with butt rub.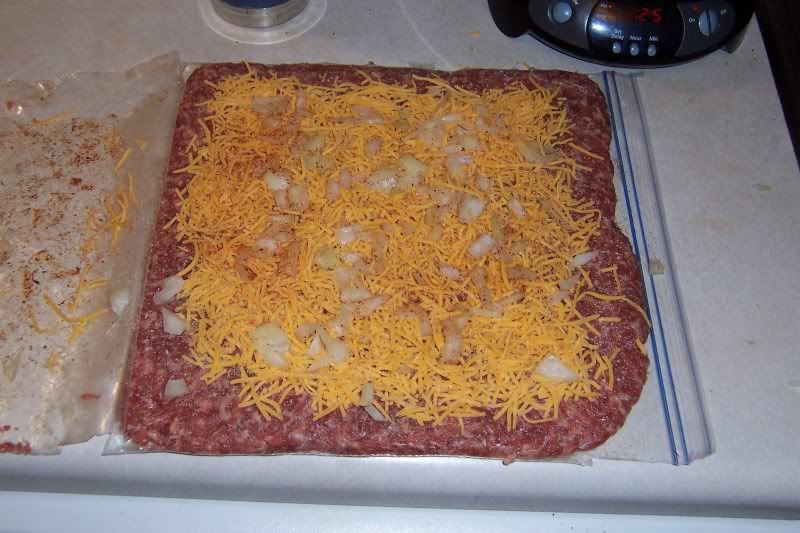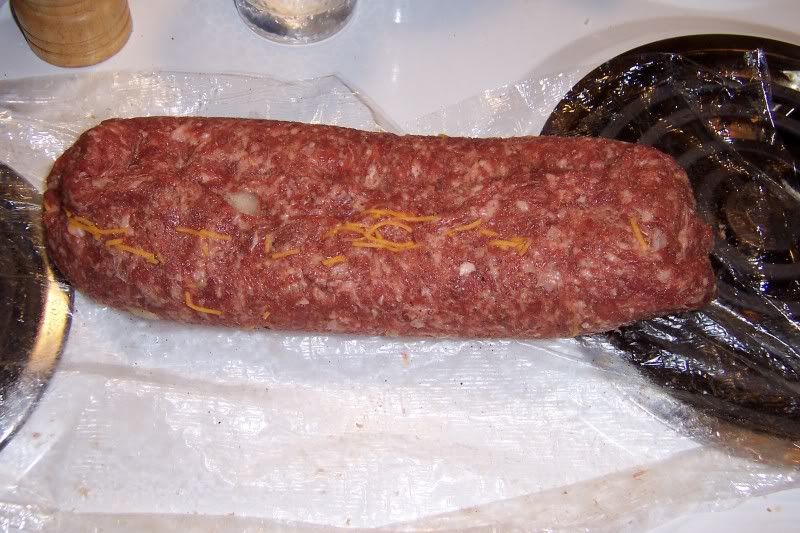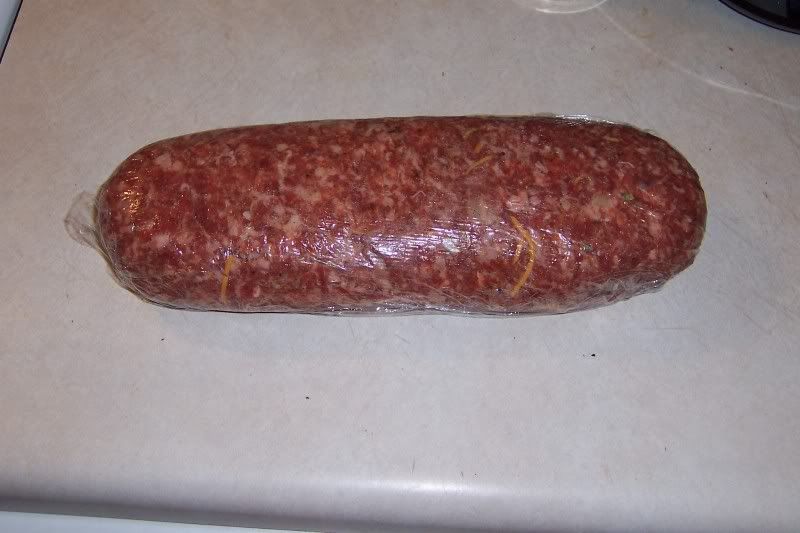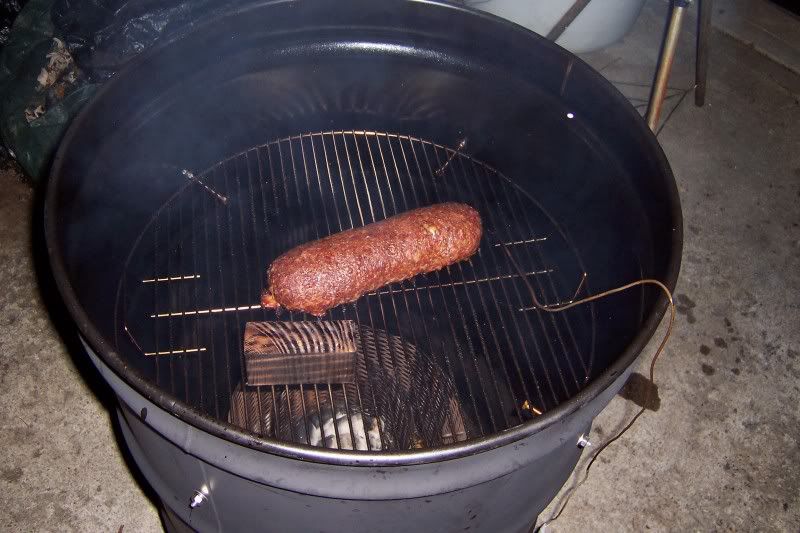 Chilled and sliced it for the guys at work. Forgot to take pics before it was devoured.