A tad bit different set up on the Tailgater. I found these CAB London broils "buy one, get one free" (about 2.50 / lb) and put the foil pan with the perforated steam pan in it full of royal oak right on top of the water pan full of sand. I like the distance that puts you to the top rack and as you can see it provides plenty of heat, in fact it wound the thermo in the door past the max of 550 and on up to 100 or so again a couple time while cooking. The reason I wanted to try this setup is that it will allow me to leave the sand pan in place and not have to take it in and out to grill. All I need to do now is remove the perforated pan when I decide to Q.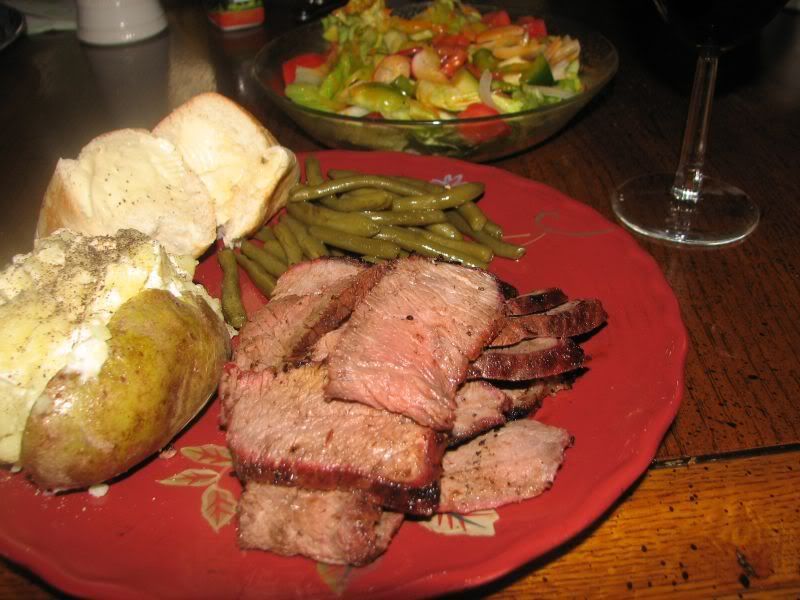 __________________
Greendriver,
--------------------------------------------
Backwoods Smoker
Authorized Dealer
Backwoods Extended Party, Traeger, BGE Mini, and Portable Kitchen.
Dalton Grill & Smoke
for Smokers & Recipes
Blog -
Carpet Capitol Living