Didn't think the next cook was gonna be this soon but Ms Driver had BLSL chicken layed out that I didn't know about (she say's I did). I only had two firebricks (need to pick up two more for this use) and placed them along with a broken BGE plate setter (I've broken my share – them things gets HOT) on the bottom cooking grate and put a piece of foil over them to catch the drippings. Used the perforated pan again for the lump and it was resting on top of the racks that the water pan normally sets in and I have a disposable pan same size as the perforated pan so I had it on the cookers charcoal rack to catch the ashes. The cooker is getting up to 225 – 250 in about 30 to 40 minutes and I wanted it more in the 350 – 400 range to start the chicken using the indirect set up and that took another 20 to 30 min. If it looks kinda like I'm estimating the times you'd be right as at particular time of the day I'm not real good at being real precise on stuff like that so I just kinda go with the flow if you know what I mean. Anyway's I yanked the bottom rack with the firebricks and all on it off the cooker and put the top rack in the bottom rack position cause it was getting late and I was hungry. PDG but it would have been better if I'd have taken the time to finished em right where at first.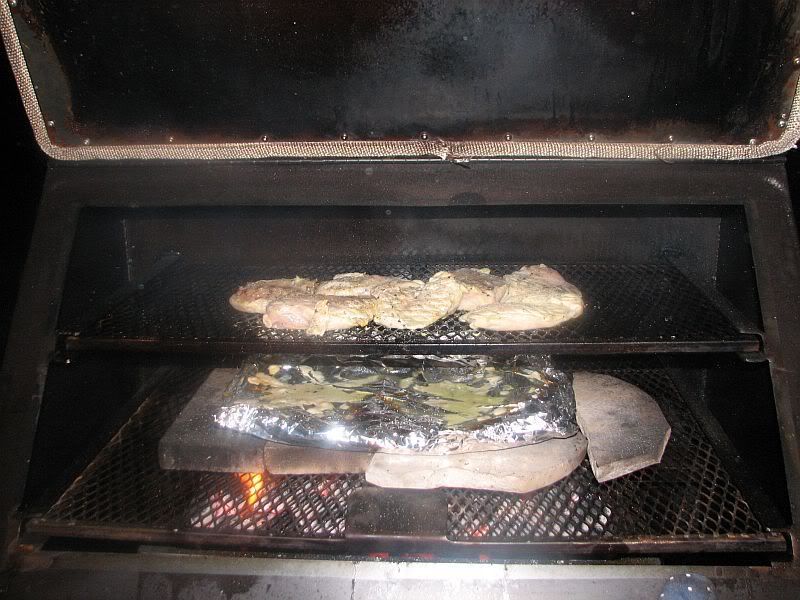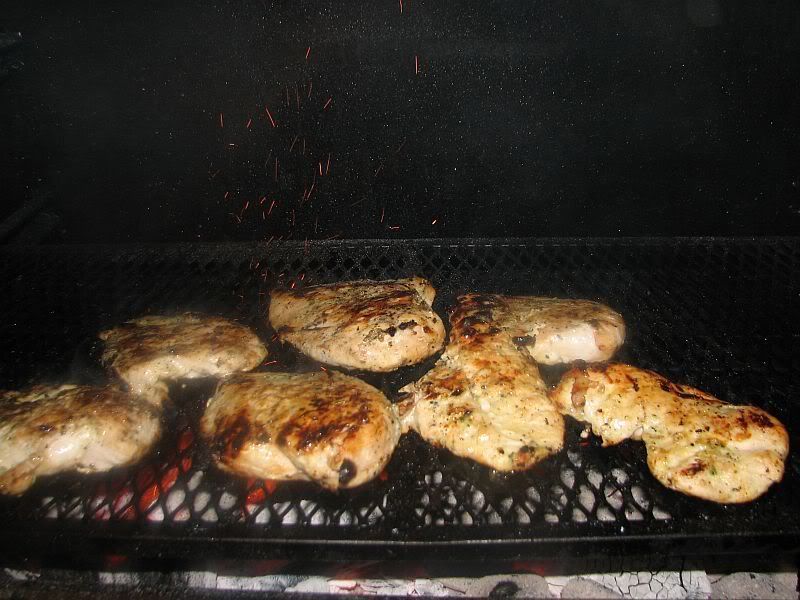 __________________
Greendriver,
--------------------------------------------
Backwoods Smoker
Authorized Dealer
Backwoods Extended Party, Traeger, BGE Mini, and Portable Kitchen.
Dalton Grill & Smoke
for Smokers & Recipes
Blog -
Carpet Capitol Living