Hi Folks...I picked this up at Linens-n-Things yesterday. It says it will monitor the temperatures of the oven and food at the same time...so I thought...cool. When I was reading the fine print at the end of the instructions I read that "When using in a barbecue or smoker it should not be used as a continuous read thermometer...only use as an instant read".
Has anyone used this or is using this probe? I'm gonna test its accuracy and if it's close...use it in my BGE and WSM. My only thought is that it may get the smoke crud build up over time and if I clean it regularly it should work just fine. Thoughts?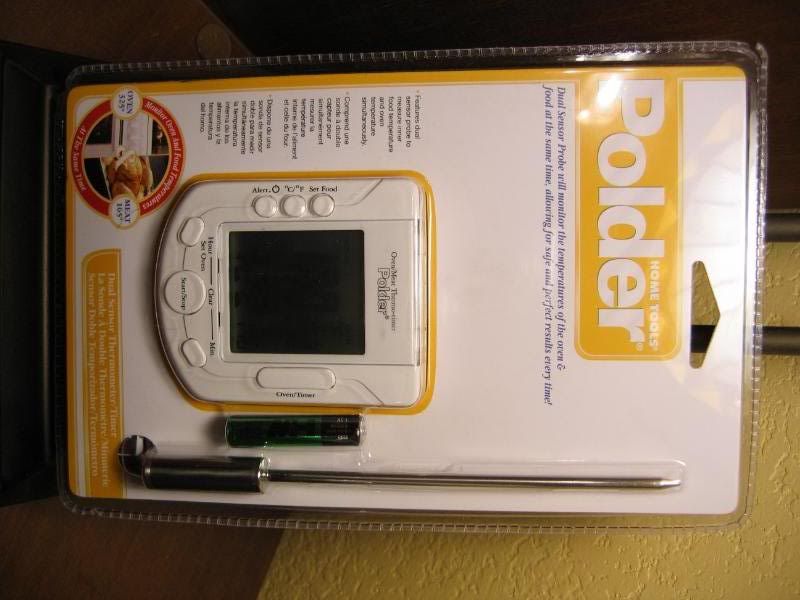 __________________
Wine Country "Q" Competition BBQ Team
PNWBA "Team Of The Year" 2011, 2012, 2013, 2014, & 2016...
Proudly sponsored by Kosmo's Q, MAK Grills, BBQr's Delight, and Ravenswood Winery!
MAK 3 Star General...one smoker to rule them all!