Let's see if I can remember what I did now...
Oh...did me some snakes and grilled veggies and didn't over cook my steak this time. Grilled okra is a great grilled veggie and a must try.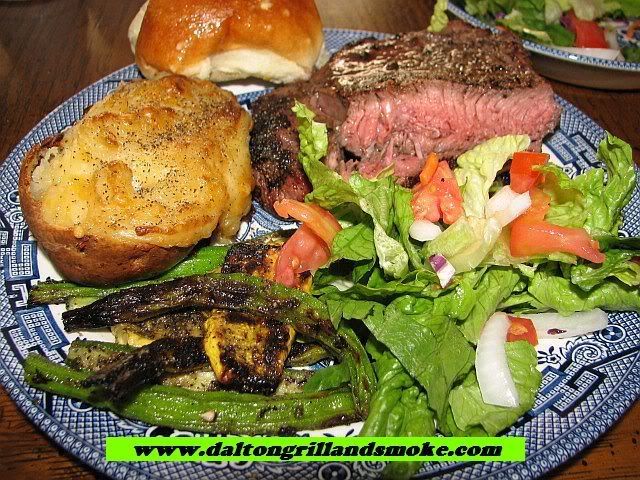 Smoked me some shicken indirect about 3 1/2 hrs indirect at 250 using a combo of Paul Kirk recipes with mustard slather and lemon pepper & sage which I thought would go good in my tetrazzini, and it did.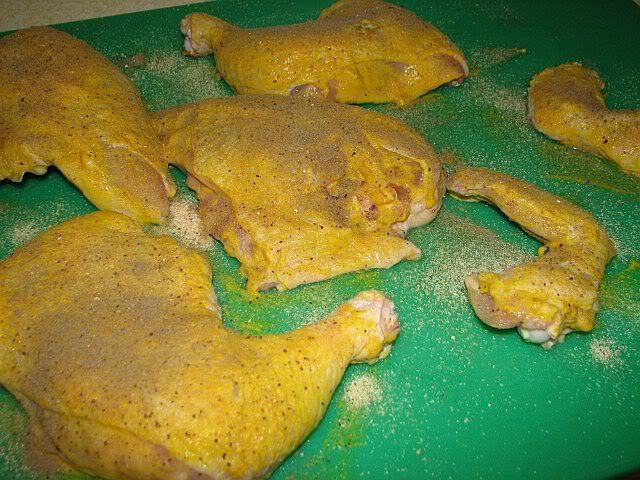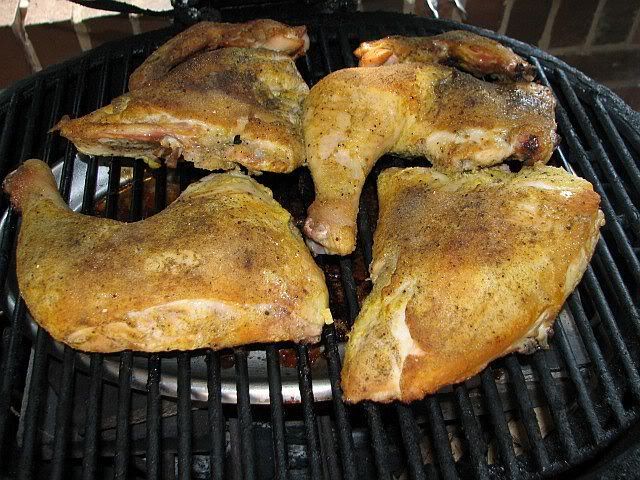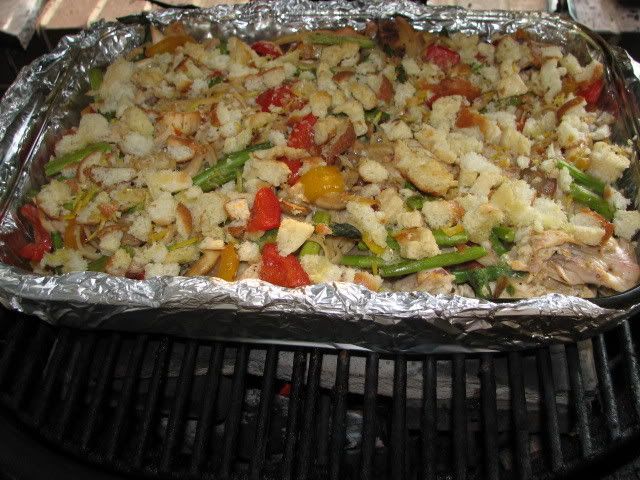 Just couldn't believe the tetrazzini recipe didn't have maters so we had some green ones fried ala Ms Driver on the side with a nize salad and some yeast rolls. This tetrazzini is a bbq'r delite and if I had to pick one cassarole made for the ceramic this would be it...the lemon zest and the crunchy asparagus with the tender smoked chicken and swiss cheese was about all a feller can stand.