I've had lamb legs just about every way, stuffed, butterflied, slow smoked, fast smoked, reverse seared, grilled but this time decided I'd spin it.
I didn't get as bunch of pics but thought Id share those I did
Seasoned with some Herbs Provence that came out of the wife's spice rack and let sit in the fridge for a couple hours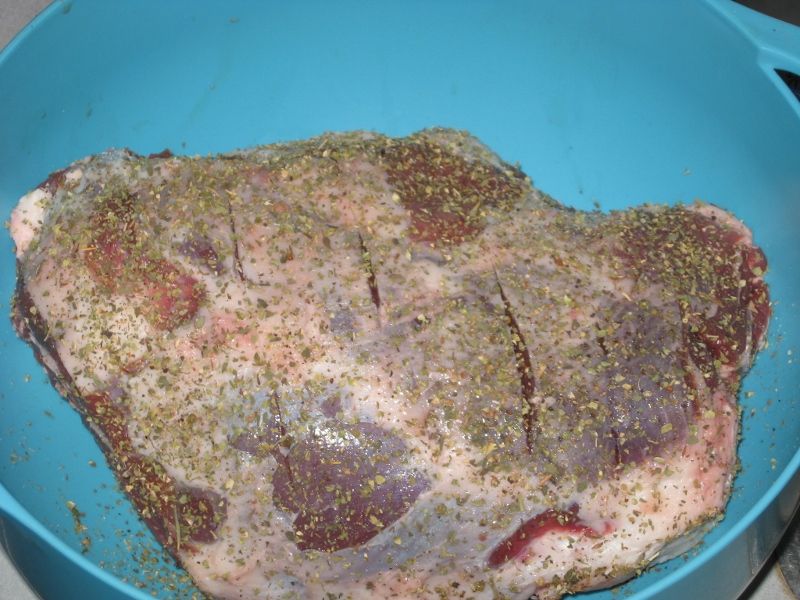 Rigged the CharGriller to accept an old rotisserie, got some Kingford all ashen and a small smoke fire made with some cherry. Plugged in and let spin.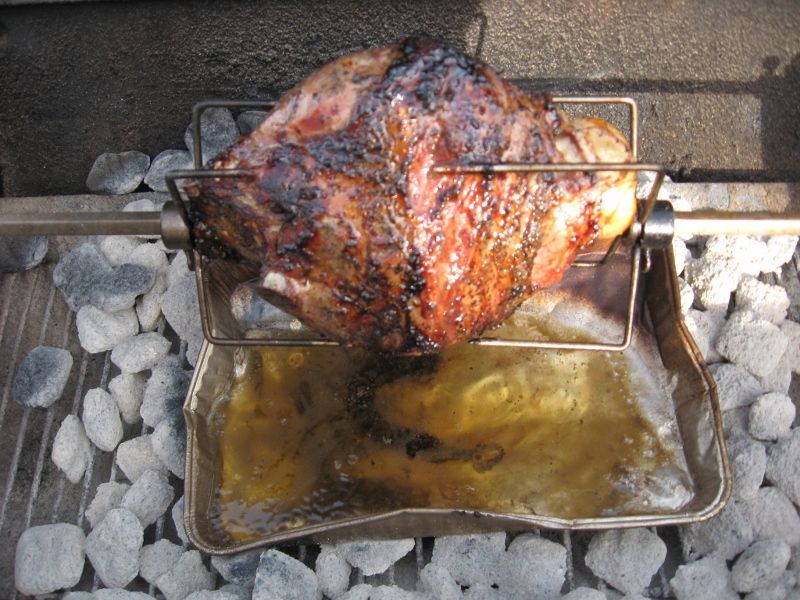 This thing weighted in about 4 and 1/2 lbs, grill lid showed about 350 and after a little less than an hour the Thermapen red 135 in the thickest spot, up to 150 in the thinner spots. Pulled off, let rest for a long 20 minutes, sliced off the bone. Sorry no plate pron.
I think this might be the way to do it, good mix of med rare and more well slices, great flavor, too juicy for the cutting board, just about right for me.
Thanks for looking, I hadn't spun anything for quite some time, maybe I shouldn't wait so long for the next time.