That free bottle they send you will no doubt turn into you buying this...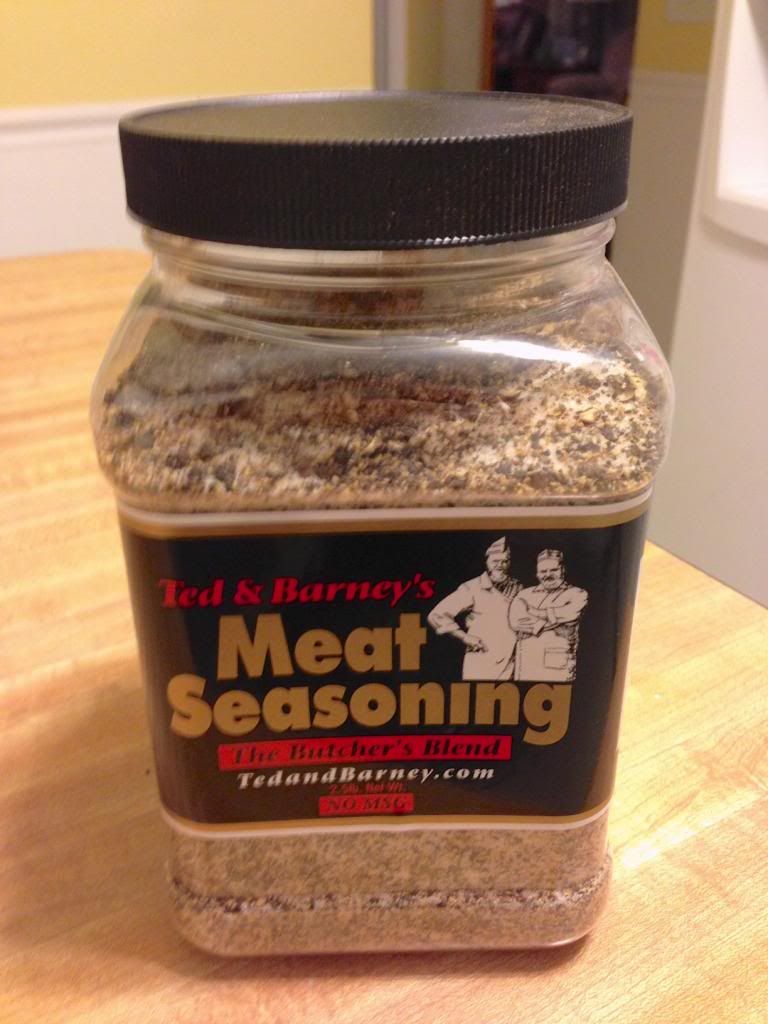 That's right, 2.5lbs of this stuff.
In all seriousness, THANK YOU to Barney Jr. for doing this! This is a excellent product that I would have never even given the time of day in a store. Salt, black pepper, garlic and chili powder, we all have them at home and use them daily, but they way they blend it is awesome. The free bottle has turned into an addiction in our home. Steaks, burgers, scrambled eggs, mac and cheese, baked potatoes, beef jerky, chicken wings, french fries, popcorn...the list goes on and on.
Please do yourself a favor and do two things: enter yourself for the free bottle on their thread, and secondly go to their site and buy a bottle. If you win one, the second bottle will come in handy because you will use the first one up rather quickly. Show them the Brethren Spirit!
It's on everything on this plate except for the cheddar biscuit.
I cooked the steak at too low of a temp that time.