A buddy is having a little get together before his daughter goes back to college and he asked if I would cook up 3 racks of BB ribs. Sure....what are friends for (it just gave me an excuse to fire up the smoker and make a rack for myself). Started off with Simply Marvelous Cherry Rub overnight and went on the smoker at 225. Ramped up the temp to 250 for the last hour. Now wrapping, just a bit of squeeze butter on the ribs to keep them moist.
My mother in law heard I had the smoker going so she brought over some cilantro-lime chicken breast to throw on it for her lunches this week. They turned out really good with the apple/cherry wood smoke.
Ribs about to go onto the smoker
Came off with a nice color and moist. Getting ready to wrap them up for my buddy.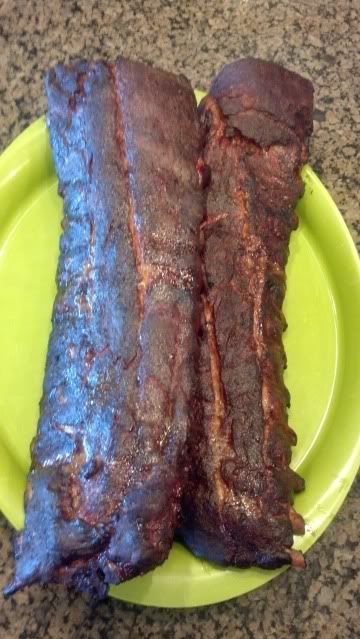 Last one in the foil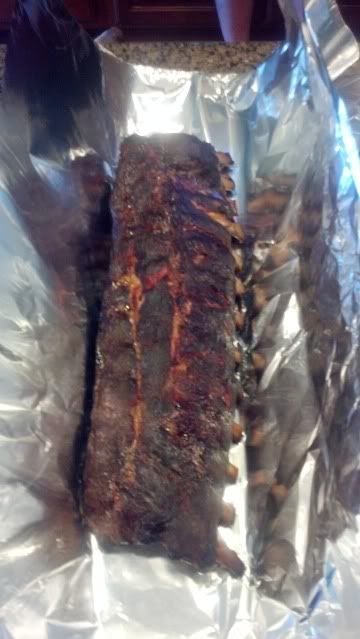 Chicken from Kroger