Went to East Memphis on business today and wound up driving to Mid-town to eat Q. The obligatory sign by the road pic.
Front of the joint pic.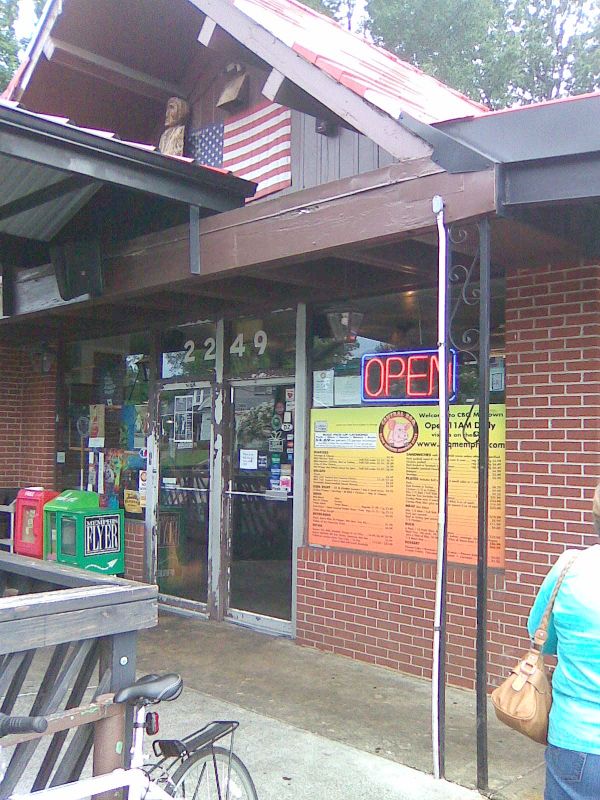 Outdoor seating pic.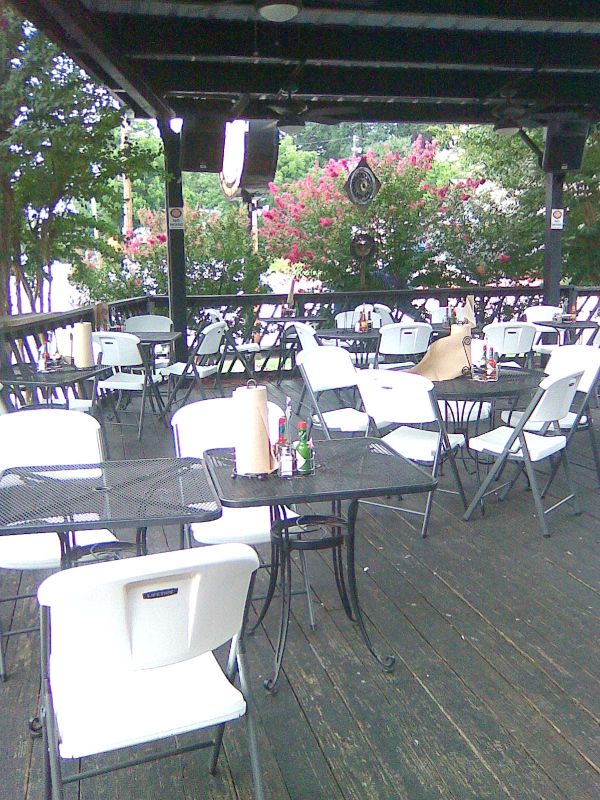 Top secret barbecuing equipment protected by razor-wire.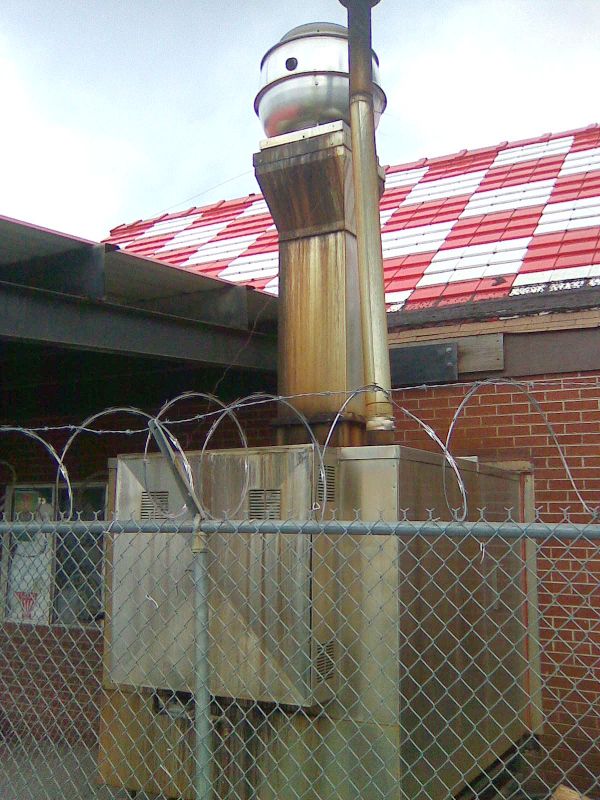 What we came for. Half wet, half dry.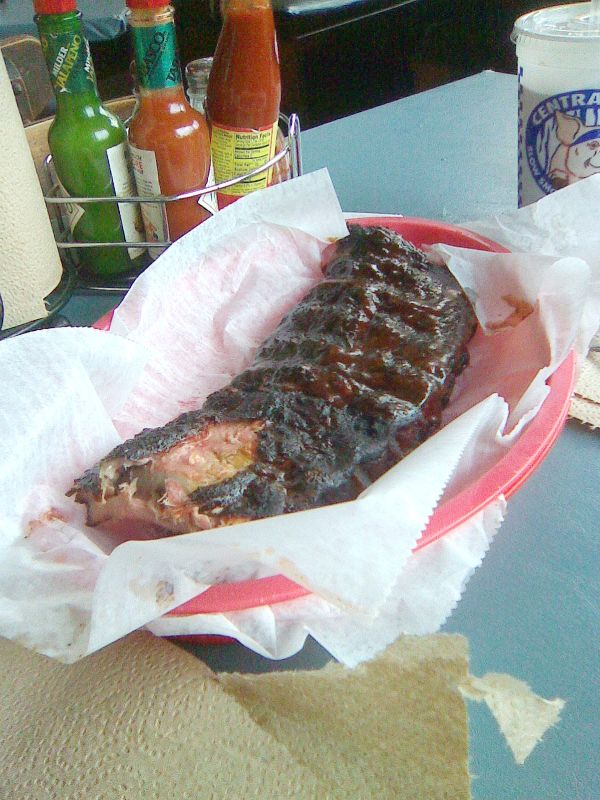 Shot with a couple of sides.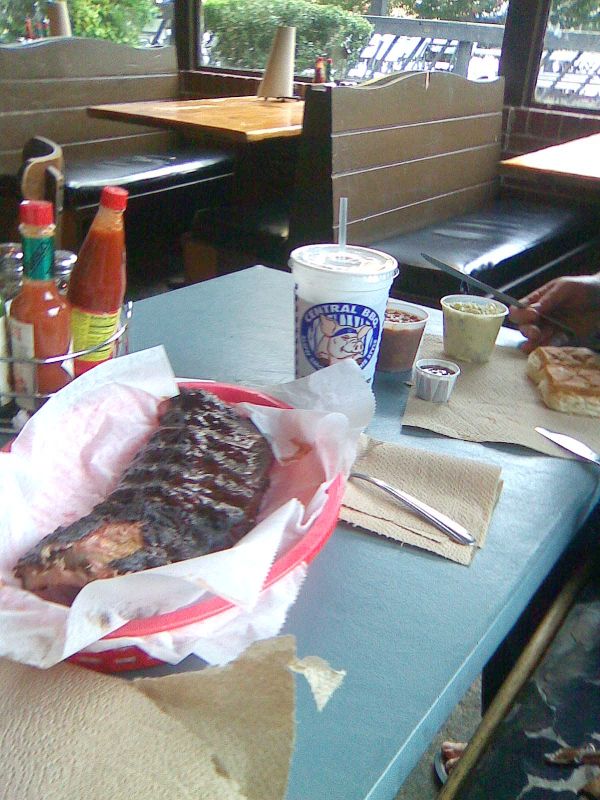 And now for the review. The bark was on the dark side, but there was no bitter or charred taste.First bite in - smoke and meat finishing with a little heat. The smoke was excellent and the pork taste was good as well. As i said the taste finished with a little heat but i couldn't detect any sweet on the front end. Sides were good. Overall i would like to have seen a little meatier rib with just a little added sweetness. I'm not a candy rib fan but i do like some sweetness.