Well back in October 2012, I decided to get some friends together to help me (bald one on the right) in my 1st bbq competition. Thankfully for me it was a local event here in Lancaster ca so it made it easy for me if I needed anything, I could just go the local store or home.
There was 18 teams total for this 1st annual event, and I was fortunate not to be dead last. I placed 13th overall with my 1st call in brisket.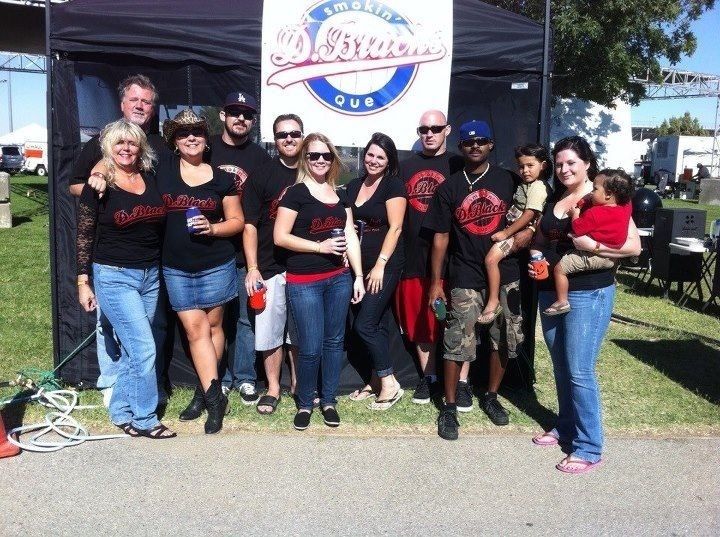 My team D Blacks Smokin Q.
Brisket turn in
877 899 989 887 889 877
Pork turn in
978 888 967 978 989 889. (The 6 hurt my feelings)
Ribs turn in
897 877 878 987 987 877
Chicken turn in. Assistant cook trimmed and cooked, I'm not that good in chicken.
788 777 889 898 887 877
Comments are welcome, could use some with my next competition happening here in August in Huntington Beach.