Got a little more done after work today.
Got the brace for the caster cut and welded in:
Also got the mounts installed on one side of the cooking chamber and 4 brackets partially assembled: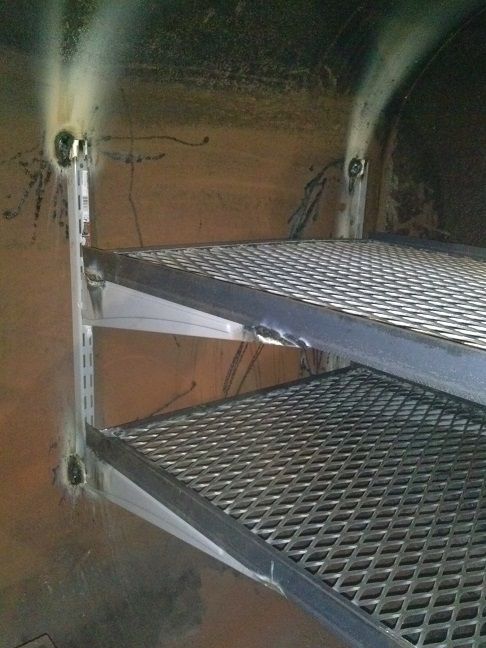 I just welded pieces of angle to the adjustable brackets that hang on the mounting strips. I need to attach the rights to the lefts with a couple pieces of flat stock or something to keep the glides straight while the cooking grates move in and out.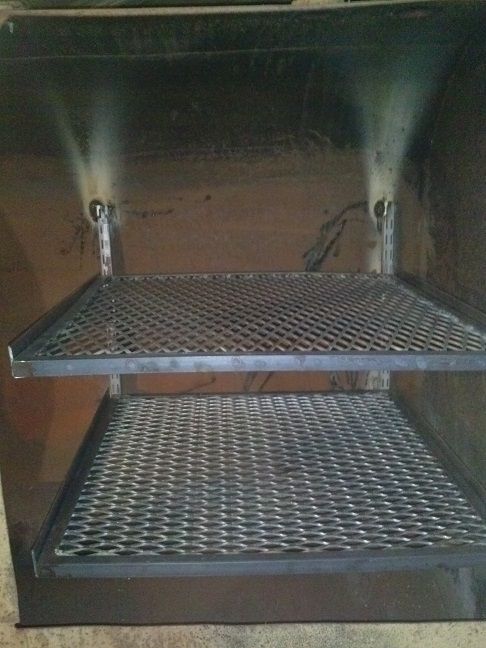 here's a shot of the front of the grates.
Thanks for looking!