Oh! And then there is this!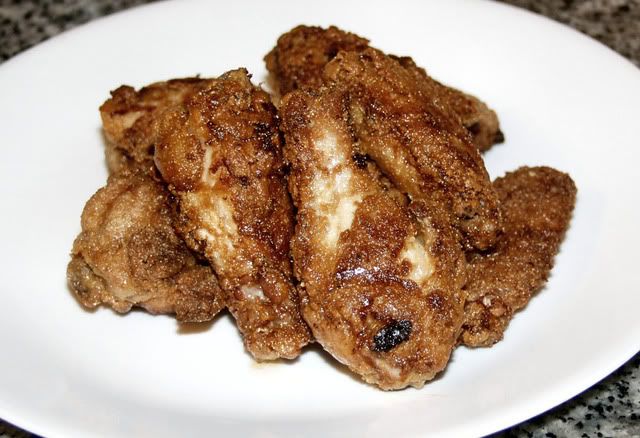 Chicken Wing Kara-Age
All you do is take the chicken teriyaki recipe and doulbe the garlic and ginger, add a little more heat in the form of chile oil or hot sauce, then marinade for 12 hours. Remove wings, let air cure for 15 minutes, then roll in a dredge of corn starch and fine flour (pastry, Wondra, 000) let cure for 5 minutes or so. Fire up the fryer and deep fry until done. So good.
Okay, I'll stop for now