Day off today and was looking in the pantry for stuff to make. Cook some chicken earlier in the week so made a pre-packaged chic stew with the extra chix. Then with leftover tatoes and veggies from last night made a veggie stewsky with some brown gravy. Back to work tomorrow!!!!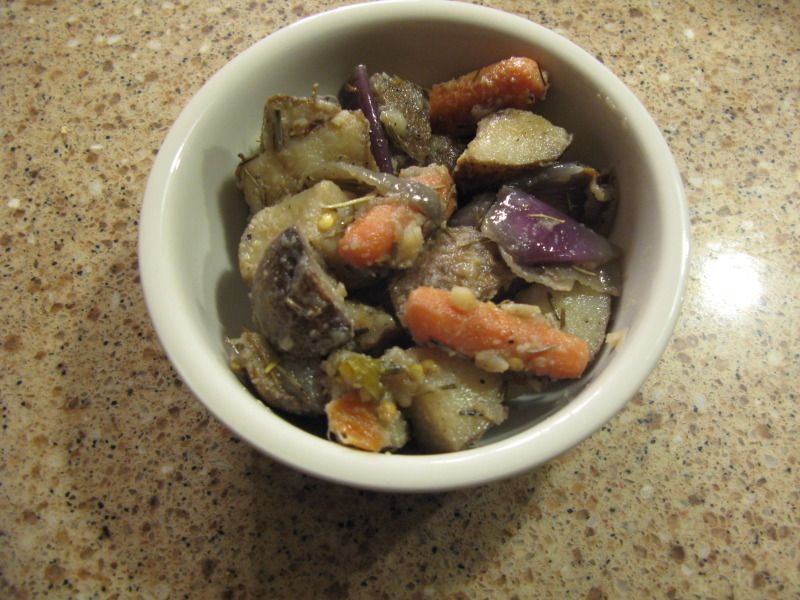 Enjoy
__________________
~~~~~~~~~~~~~~~~~~~~~~~~~~~~~~~~~~
Ashmont
Proud member of Brethren Weber's for life
(Rescued 7 kettles in 2007, 1 in 2008, 2 in 2009 and 1 in 2010 Three of which I have and 8 that have gone to Brethren. PM me to get on the waiting list)
Weber Kettle Dabomb
Weber Kettle Justintime
Weber Kettle (Yet to be named by Daughter) Evil Twin Suggested!
Weber Kettle Grace
WSM "Winni"
WSM "Dumas"
One Smokey Joe
UDS "Peggy Sue"
http://ashsmoderndayclubhouse.blogspot.com/