There is an active thread over in the Ted and Barney's sub forum where you can win a free bottle of their seasoning. Well I was lucky enough to win for October, so I figured I would share my experience and give a link so you can enter a chance to win.
http://www.bbq-brethren.com/forum/sh...d.php?t=146773
This is the first side seasoned, second picture is the flip side. The second picutre shows a more accurate representation of the black pepper content. Ignore the other steaks, they are for the rest of the family and are seasoned with what they normally use for a control.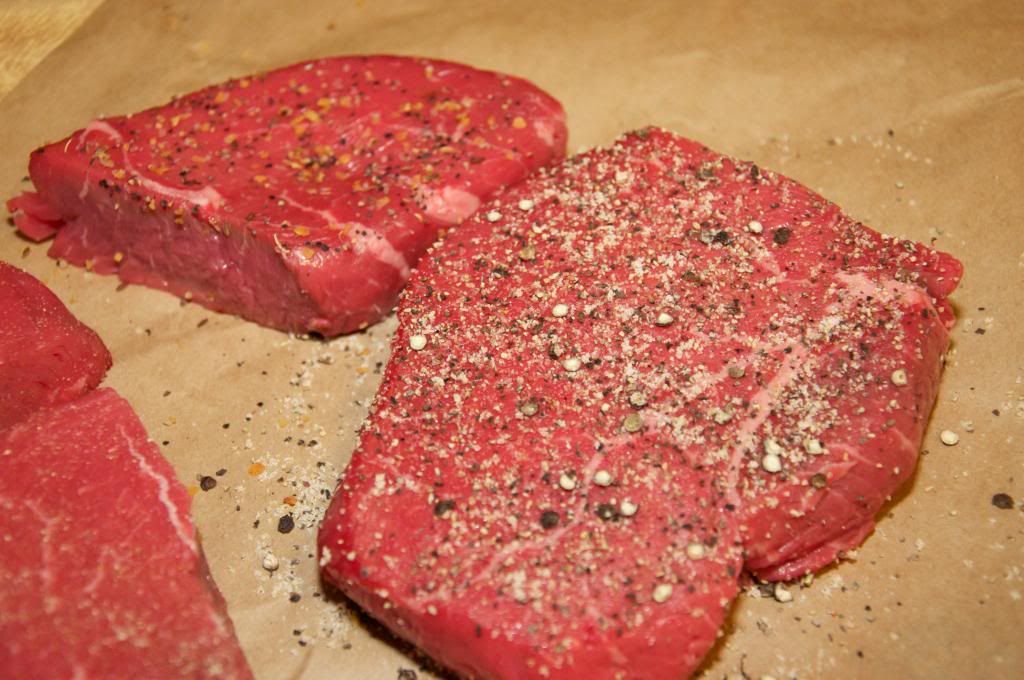 This is cooked and cut. Please ignore the messy plate.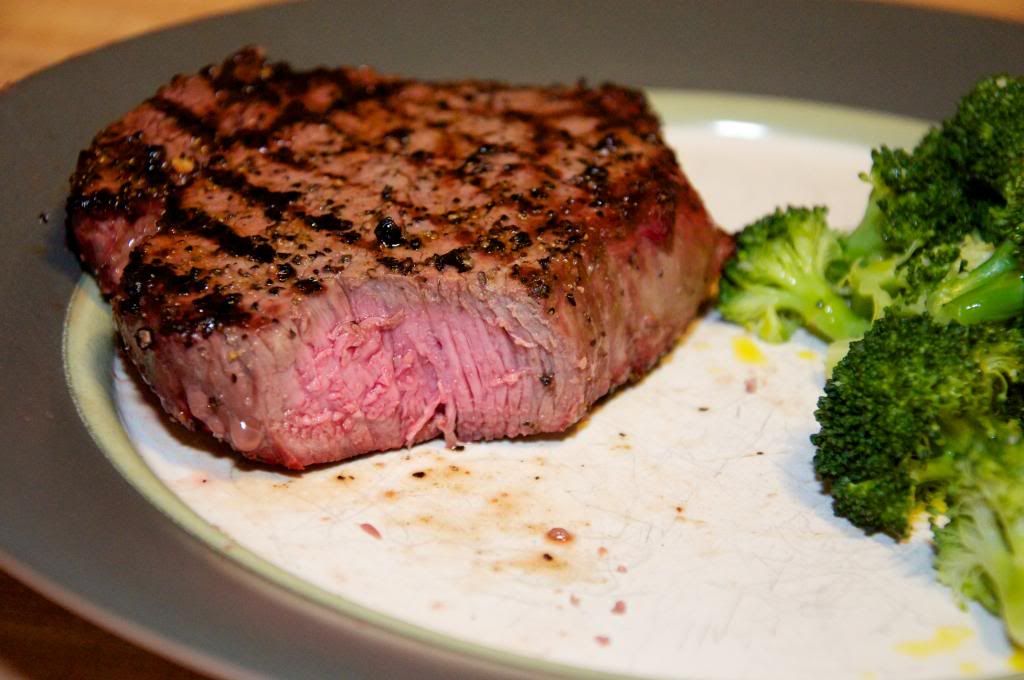 The steak was AWESOME! We usually use either K-Salt and fresh black pepper, or Montreal Steak Seasoning, and this was a great change. It has a wonderful pepper flavor and not at all overbearing on the salt. There is a really nice spice with this seasoning. My wife preferred it to the MSS steak (as did I), and she has me use that on almost everything including fries and baked potatoes.
We also agreed this would make a great beef jerky seasoning, so I will be trying that soon.
So head on over to the thread linked above and say "Hi T&B" or just got to their website and buy some!