I have an ash pan from a Sears Economy kettle, and it does help maintain lower temps in a kettle.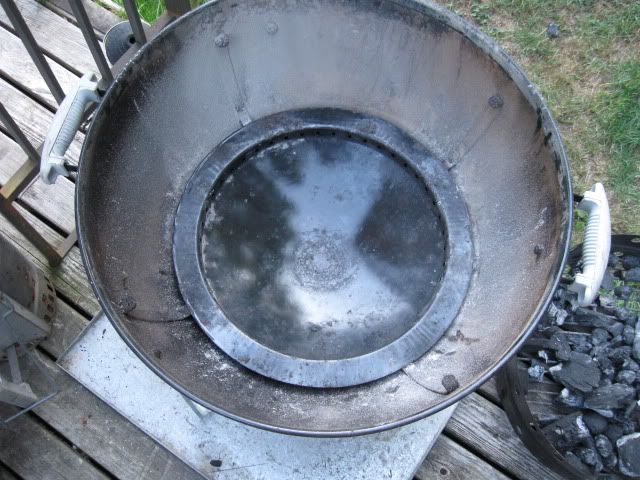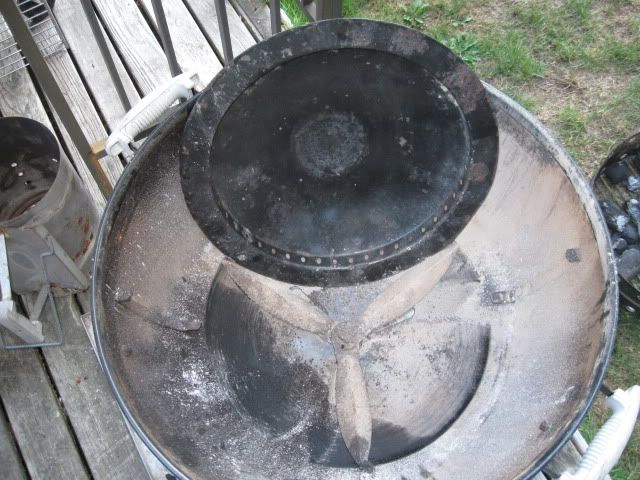 It is hard to see if the Handypan sits on the charcoal grate brackets or rests on the one-touch vanes, but it doesn't take much to regulate the intake, so I would imagine that it would work fine as long as you keep the "cones" free of ash accumulation.
__________________
Brian - Left Hand Smoke BBQ PNWBA 2010 Team of the Year
BGE's/WSM's/Pellet Pro WSM/BWS Gater/BDS Clones/Cookshack 008/Weber Performer w EZ-Que/Cajun Bandit/Rib-O-Lator Test Pilot/La Caja China/BBQ Guru/Weber 1000 RK Drum Coffee Roaster
Follow Left Hand Smoke on Facebook!
http://www.facebook.com/pages/Left-H...462391?sk=wall
KCBS CBJ/PNWBA CBJ
www.pnwba.com