Here are my pron from today's cook... Along with some things I learned...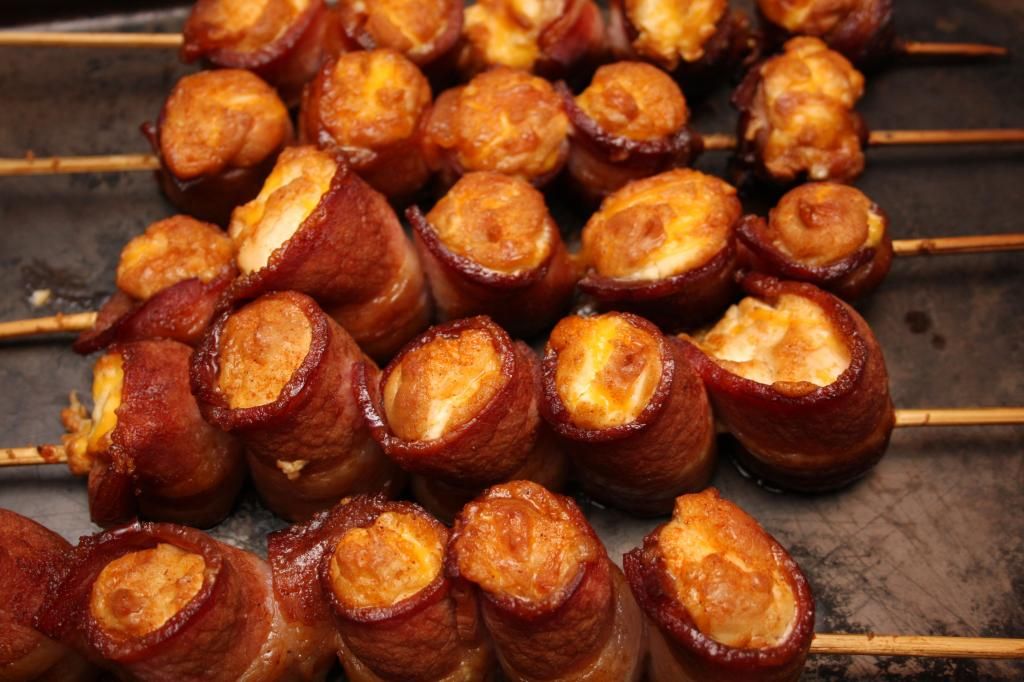 Lesson #1 use thick cut bacon.
#2 if using cheddar use FINELY shredded cheddar
#3 the HOT sausage was good, but only for people that like HOT links! LOL Made for a funny game of "russian roulette" for dinner tonight! Some spicy, some not!
All in all a GREAT recipe, and will do again!