Like many of you I'm a 60 y/o overgrown kid & like my toys*
I've been using a $10 accurite probe thermometer for smoking & in my SRG,actually works good & a new thermometer is cheaper than most replacement probes.
A friend got the igrill about 3 months ago & loves it.
Well I was looking at things I wanted for fathers day & didn't get, & found the igrill 2 probe for $72 delivered.
Bit the bullet & got it.
Pretty much all of the complaints on amazon reviews have been fixed with updates to the app or to iOS for apple. Pairs easily maybe not 300 ft range but easily reaches in my whole house from outside.
Will either stand or hook to your cooker. Small & a 1 quart zip lock makes a waterproof holder.
Can use both probes for meat or one for meat & one to follow cooker temps.
Easy to set alarms & temp ranges from your iPhone / iPad .
So far like it a lot.
Pic quality poor looks much better on the screen.
Pic at beginning of cook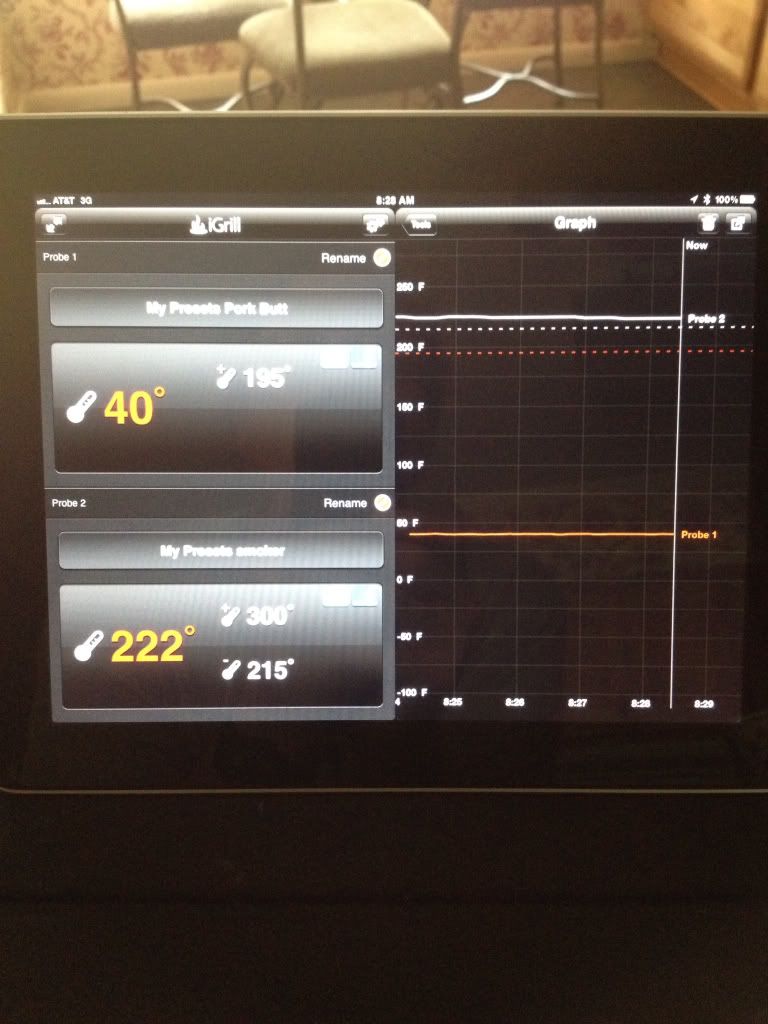 Pic of entire 8 hour cook