It took me a bit to find the supplier for shakers but, I finally did. Here are the first ones to roll out. They are in a 12oz size. Also, there will be 1lb bags available soon. Unfortunately, they aren't available on the website yet but, a DM could get things worked out to get some sent a brethren's way.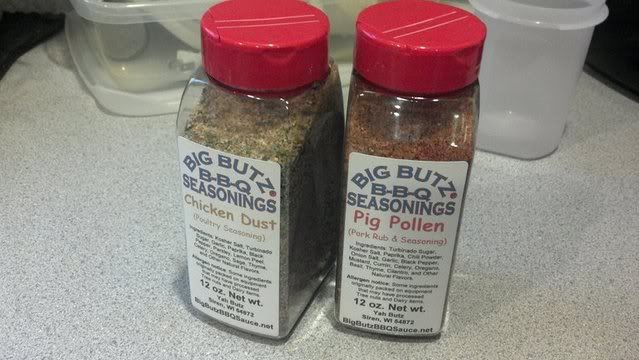 __________________
Some call me... Tom...?
12" Charbroil, SJS, WGA
, 22.5 OTG
, mUDS
, 2 UDS
w/AML Wood Art Custom Handles, Pull behind rig
, & 1 new rig being built from 500lb tank.
Inventor of
:
3BGB!
,
Shigen!
, &
Bacone Scotch Egg Sundae!
Avatar by Zydecopaws
Big Butz BBQ Products