I've been meaning to post these. This is just a thermometer from Walmart. I just reshaped the provided clip as in the picture.
Here is a picture of the clip in use.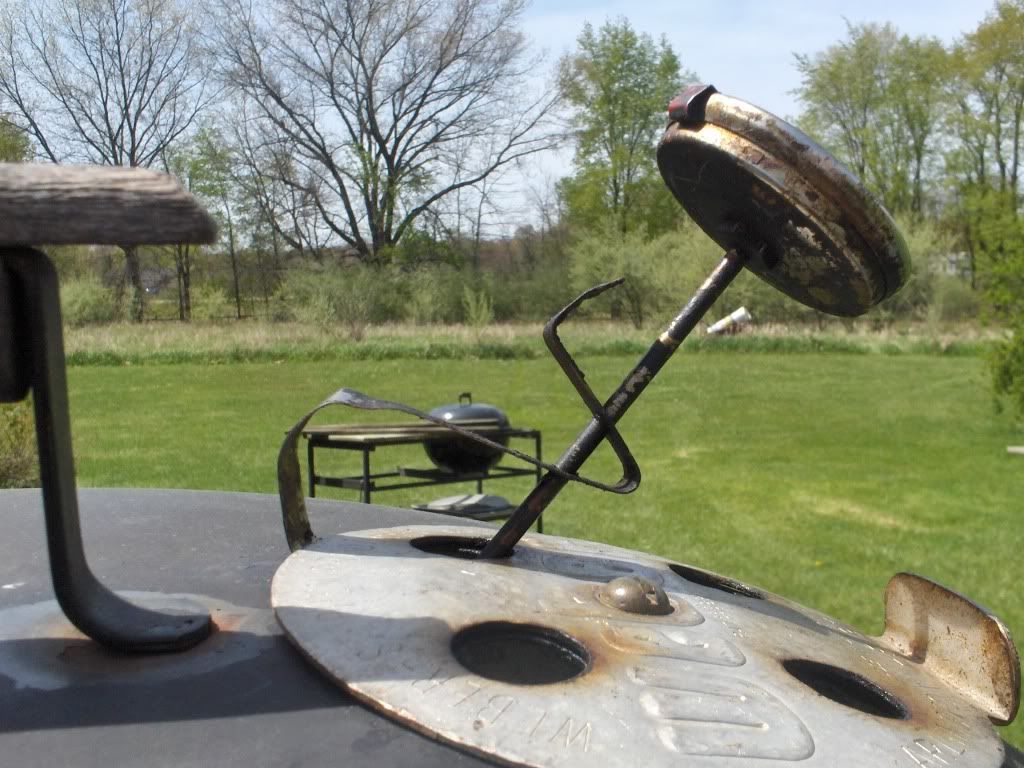 The tip of the probe ends up just above the food grate just past the bricks I use for a indirect cook.