I competed in the NKC comp this past weekend. It is the second KCBS event I have competed in. I finished 37/93. Below are pics of the boxes I turned in. Any advice and critique would be greatly appreciated. I apologize for the rib pic. It was taken from the back side of the box. Thanks!
Chicken - 899, 778, 877, 888, 778, 966
I planned on putting in 9 pieces, but had a disaster happen and almost lost all of my chicken entry. I had the grate fall and lost half of the chicken pieces to the water pan
and was only able to save six pieces (thankfully!)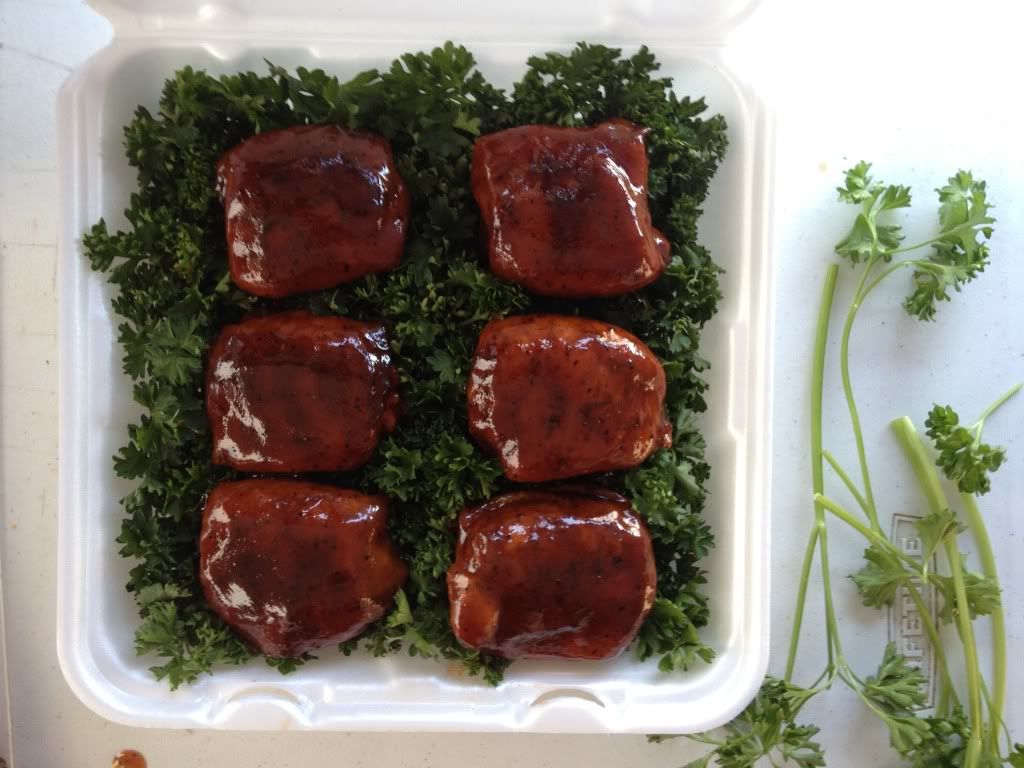 Ribs -766, 988, 889, 889, 999
This was my best category. I finished 19th.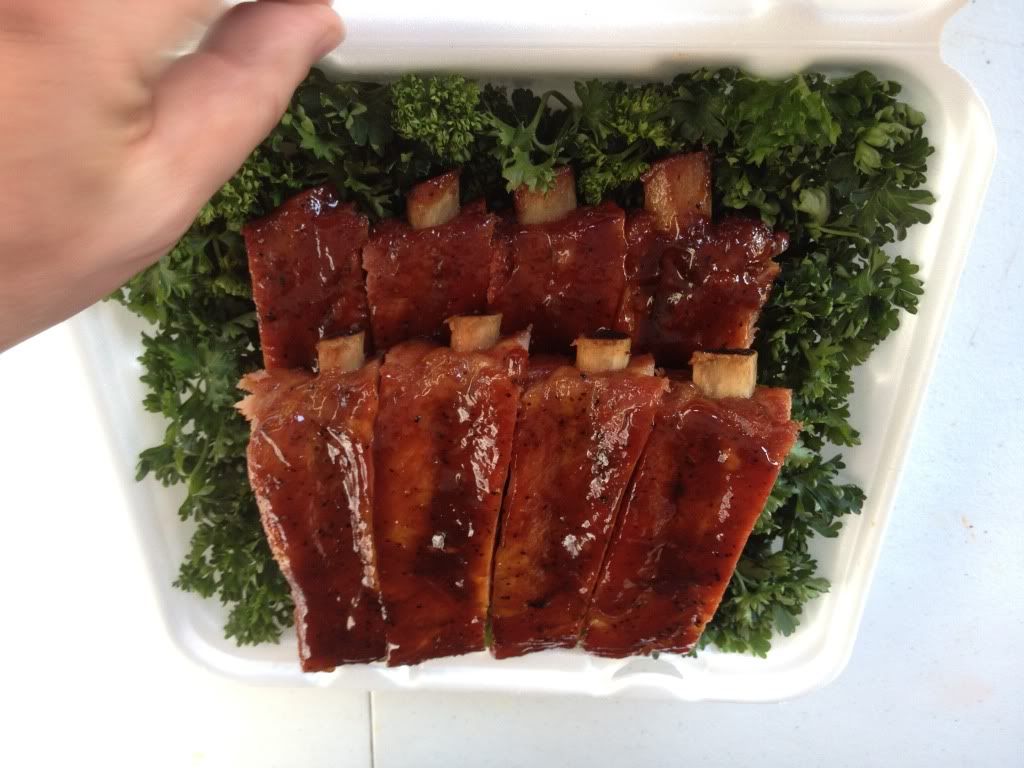 Pork - 989, 999, 899, 877, 877, 788
I would have liked to have a larger money muscle for this. Will pay more attention to the meat when shopping next time.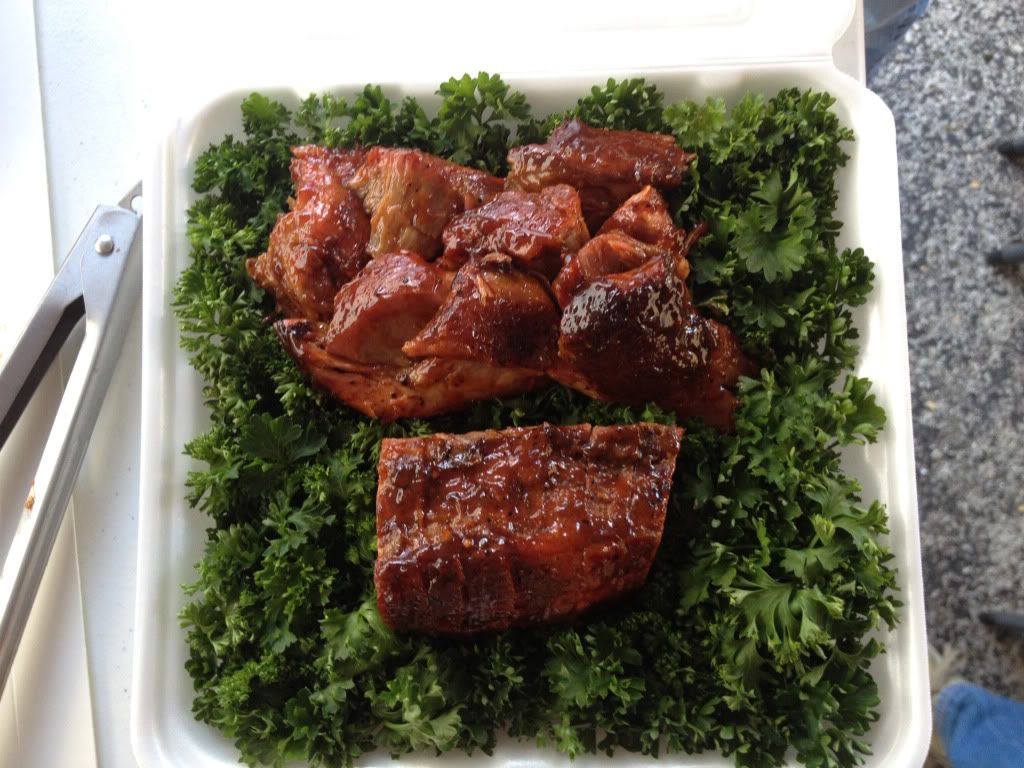 Brisket - 867, 888, 877, 878, 888, 889
I didn't like the burnt ends so did not put any in. This might be the cause of the lower scores? The slices were really moist and had excellent flavor. I am not sure of the scores on tenderness as the pull test was perfect with them.