Well my Aunt Francis and cousins came to visit me today. Their intention was to take us out for brunch after church. Not gonna happen. Made a bannana nut french toast fattie and stuffed pork loin. Bacon weave on both.
Candied up some pecan pieces and through in some bannana(3)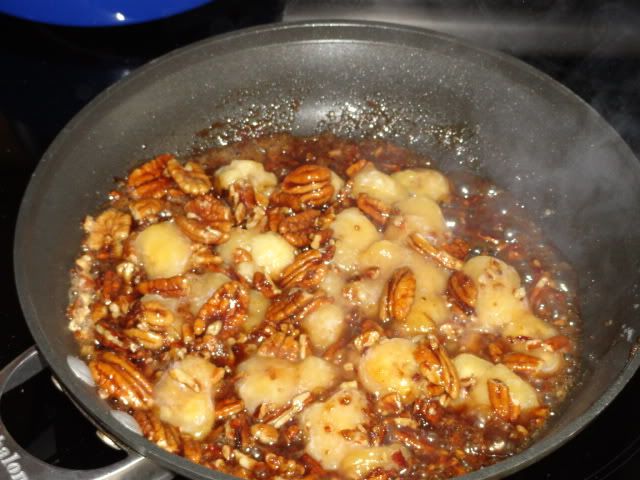 5# sausage and layered on canadian bacon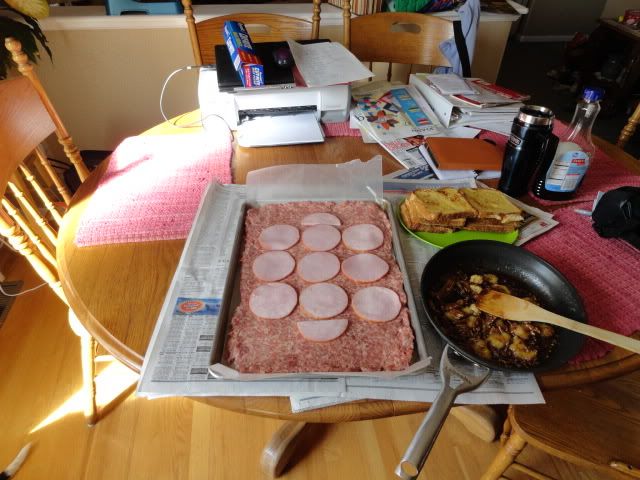 6 slices of french toast and bannana nut
Rolled it up and on the bullit smoker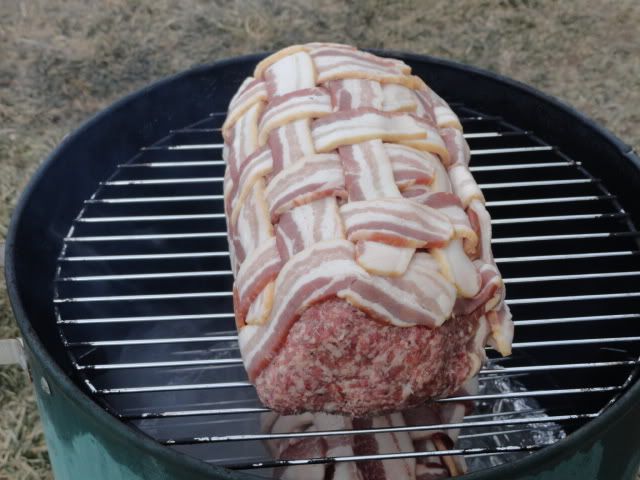 Spectacular!!!! My second fattie, major success. Using this for benedict.
I decided to stuff the pork loin with 3 strips bacon(mainly for the grease to cook) 1 onion, 1 apple, 1 red pepper, gobs of Maytag blue cheese.
This worked
Bannana Nut French Toast Fattie Eggs Benedict with Loin on side, Asparugus. Hollendaise on all! Not pictured is the fresh fruit salad and Lemon cake.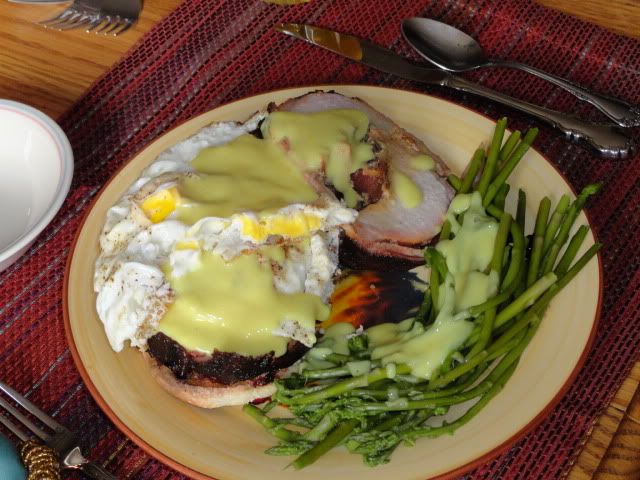 Took several hours to pry my ass off the couch.
ps Let my wife cook the eggs, big mistake!