pRon cooking for the work picnic
---
So, weather is a beeyotch. Two butts sprinkled liberally with my secret rub, gettin happy: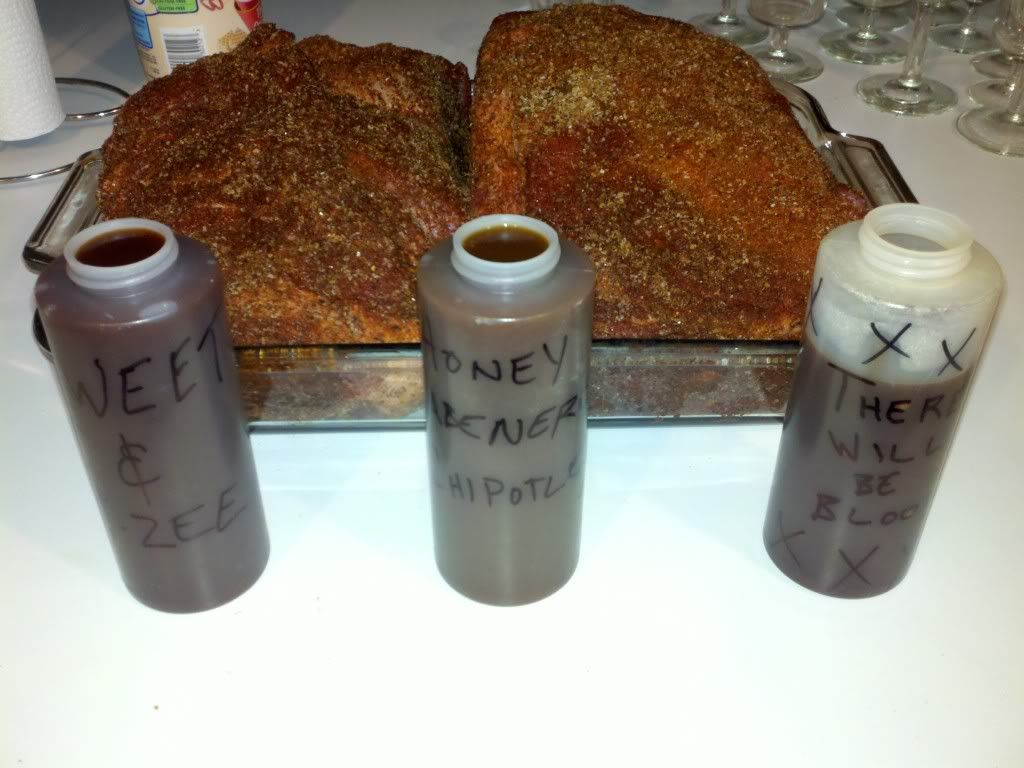 The battleground:
Moar as they go, the Auber is working flawlessly, so far.
__________________
So here we are in my paisley crib, what you want to eat?
"Ribs"...ah, Latoya, I don't serve ribs.
Better be happy that dress is still on,
I heard the rip when you sat down.