There were a few threads that I recently saw here on the forum that inspired me to make this meal. First, I'd like to thank smokemaster1 for his outstanding Pork Filet wrapped in Parma Ham recipe and PatioDaddio for his excellent Beans for a Crowd recipe.
I apologize in advance for the photo quality. The photos were taken with my wife's crackberry and didn't turn out as well as I would have liked.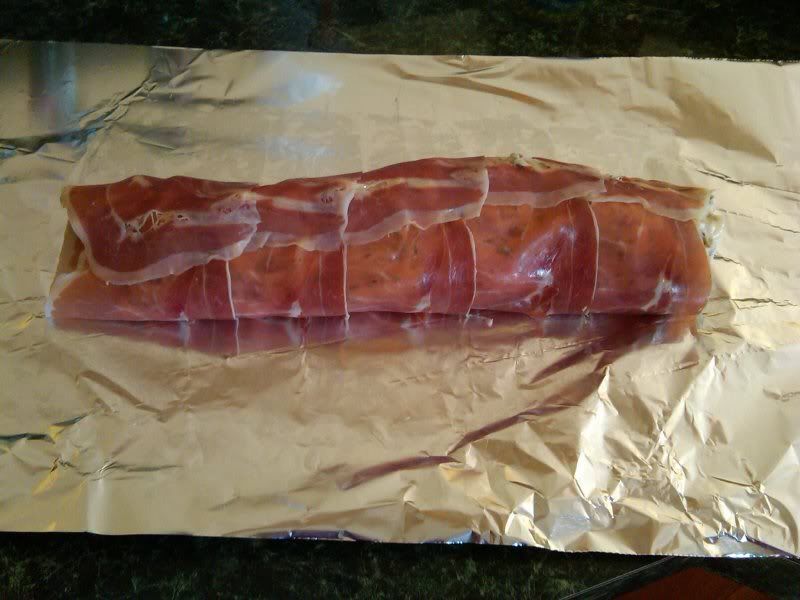 Pork Tenderloin coated with a fresh Rosemary, Thyme, Coarse Ground Black Pepper and Sea Salt Herb Butter wrapped in Prosciutto di Parma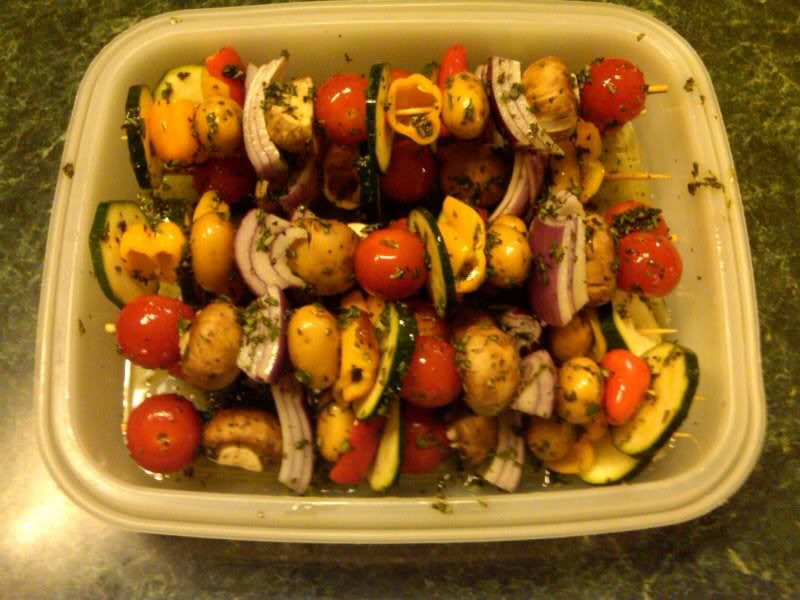 Vegatable Skewers made with Cherry Tomatoes, Cremini Mushrooms, Red Onion, Cream Potatoes, Miniature Sweet Peppers and Zucchini brushed with fresh Rosemary, Thyme, Oregano, Basil, Coarse Ground Black Pepper and Sea Salt infused EVOO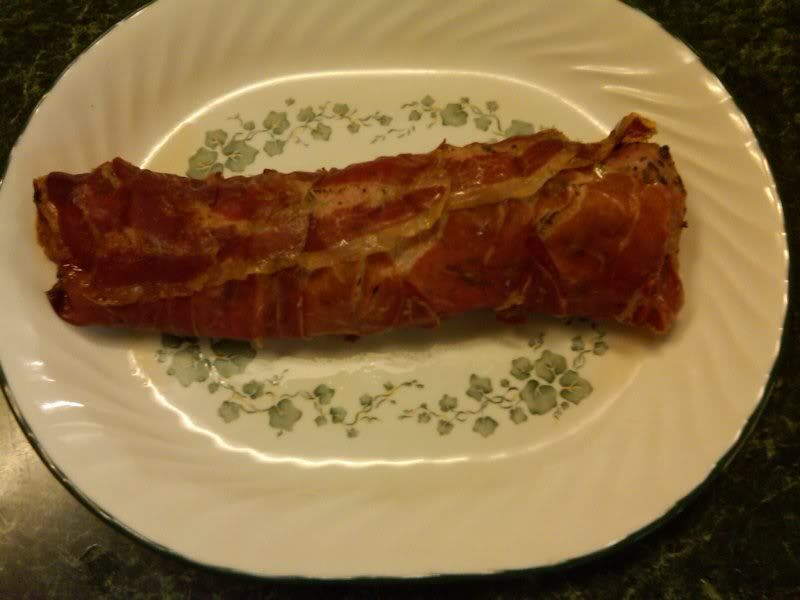 The finished Pork Tenderloin, cooked to 165 degrees IT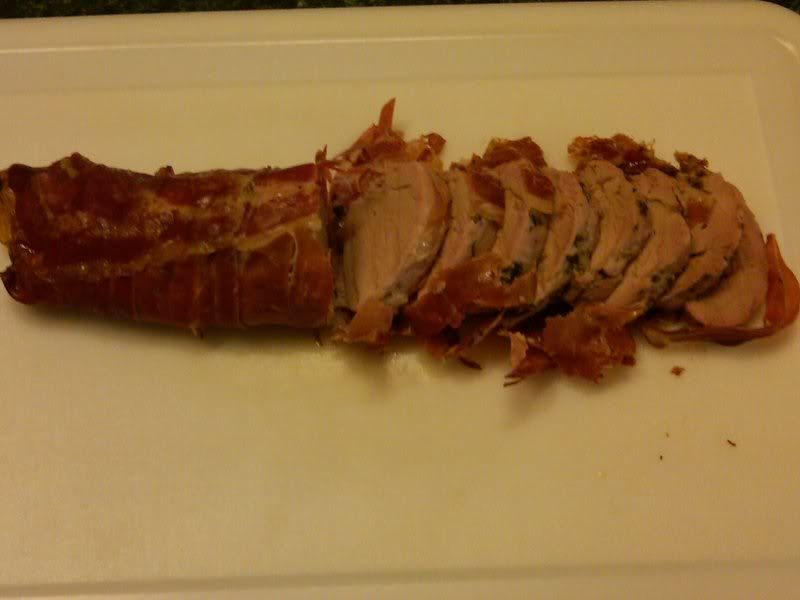 The Pork Tenderloin after slicing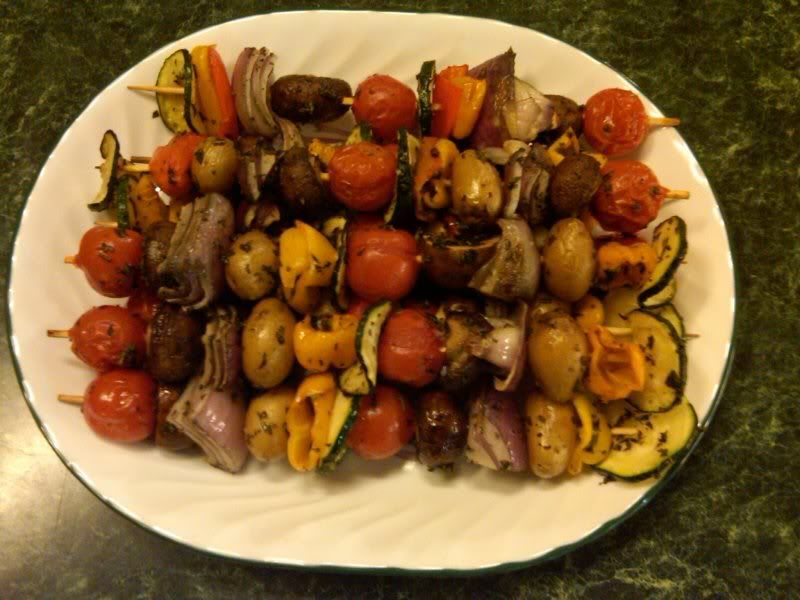 The grilled Vegatable Skewers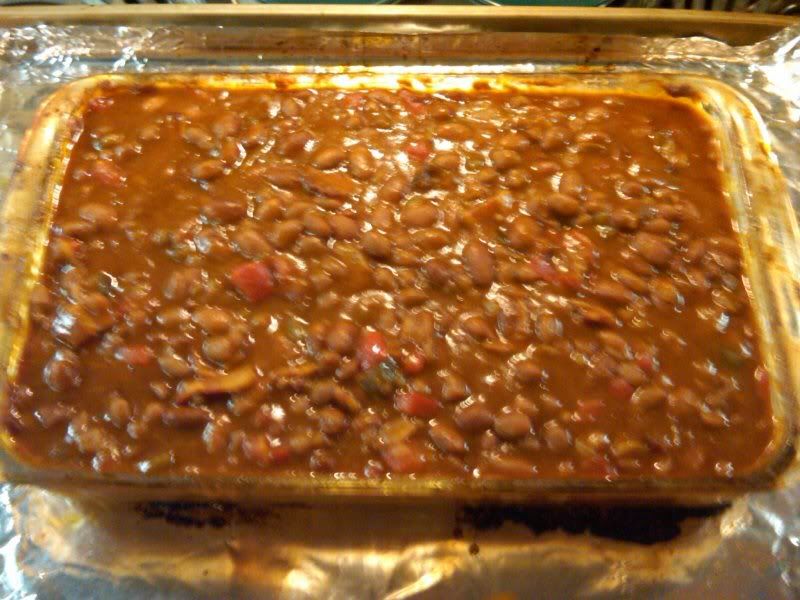 Patio Daddio's Beans for a Crowd to which I added thick sliced Hickory Smoked Bacon, Green Peppers and Red Peppers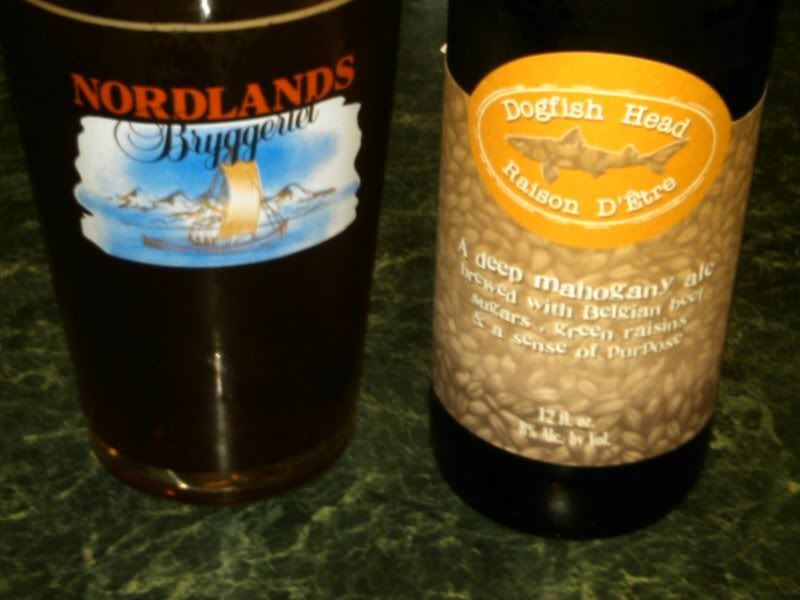 Kicked back and enjoyed a few of these during the cook and with dinner.
The Pork Tenderloin came out very tender and moist with a mild smokey flavor from the Prosciutto di Parma and a nice herb flavor from the Rosemary and Thyme Herb Butter.
The Vegatable Skewers were excellent and had a lot of flavor thanks to the Herb Infused EVOO.
PatioDaddio's Beans for a Crowd were simply awesome. I have to say that this is the best Baked Bean recipe I've ever tried, bar none.
Thanks for looking.