first time out for us and ended up 43rd my goal was to just not finish dead last and to have fun! I did have fun! Brisket was a little disappointing...
Finished 43 out of 59 teams overall
Ribs finished 20th
Pork Shoulder 23rd
Brisket 57th
Chicken 48th
For some reason I missed getting a shot of the Rib Box altogether.
Chicken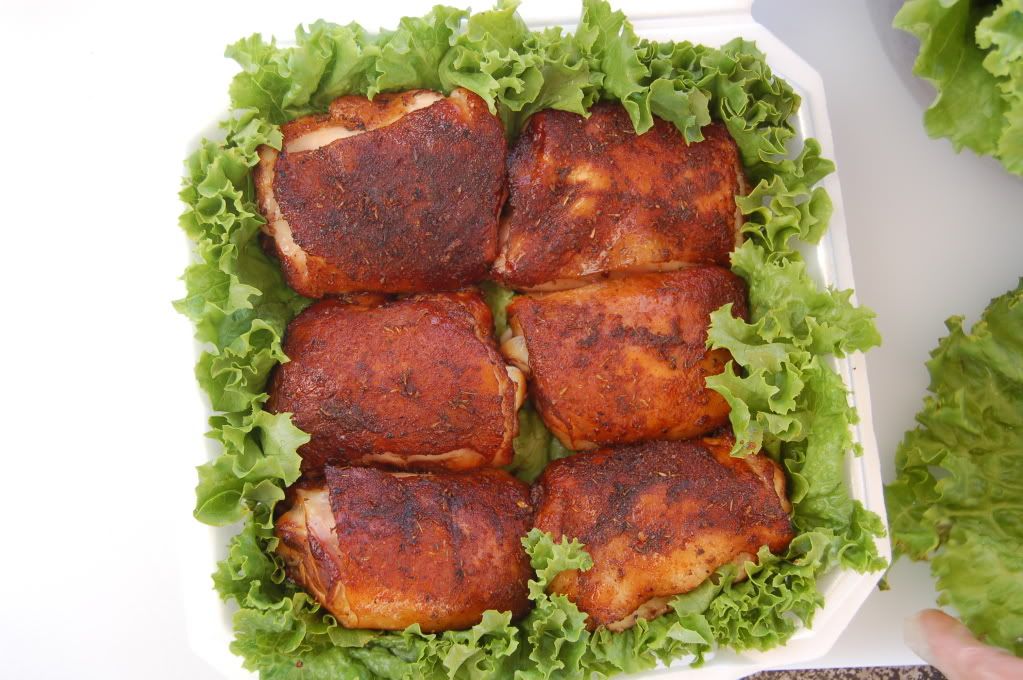 Pork Shoulder Bed of Pulled, chunks and Bark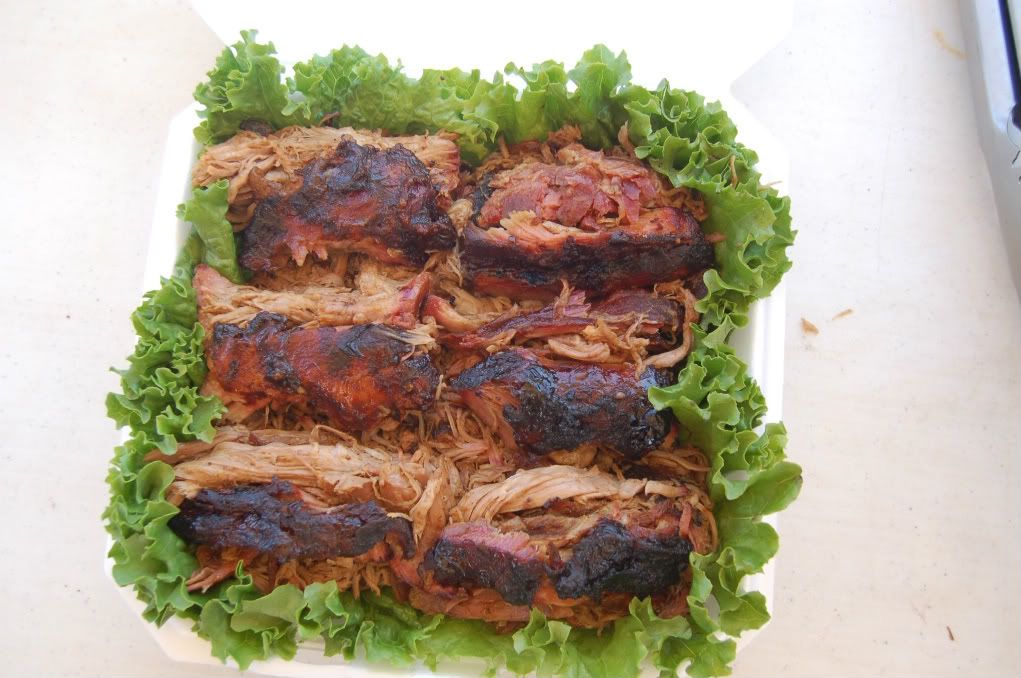 Brisket