Well here's my first attempt at posting shots, here goes.
This is in the cryovac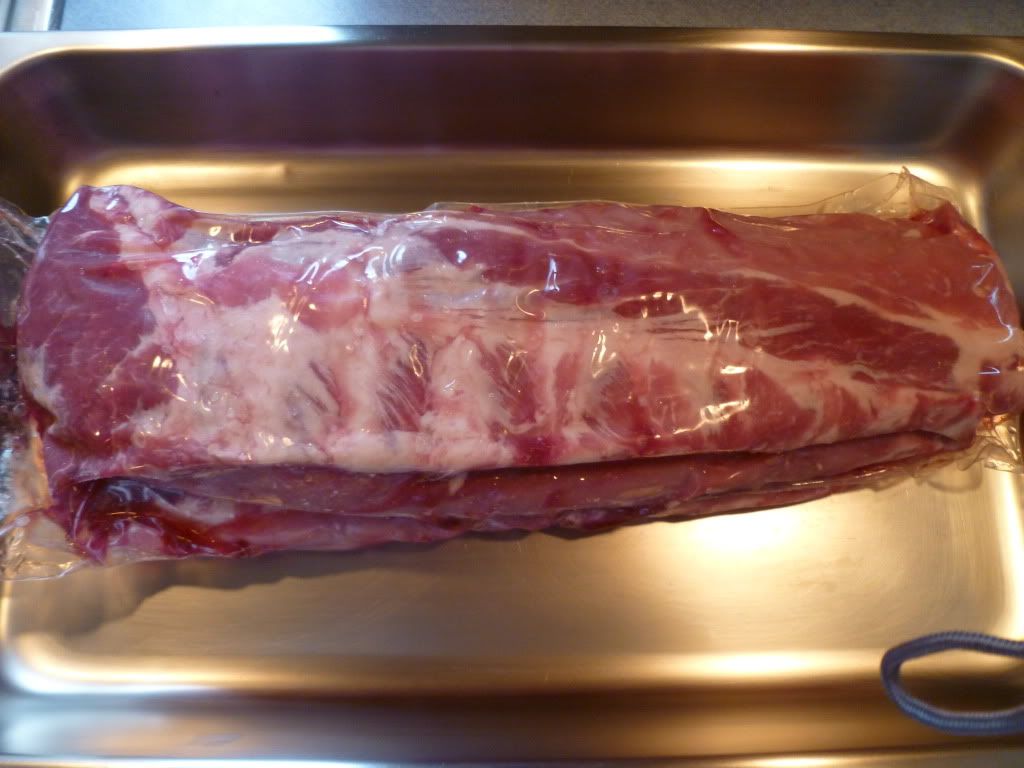 This is out of the bag and rinsed and dried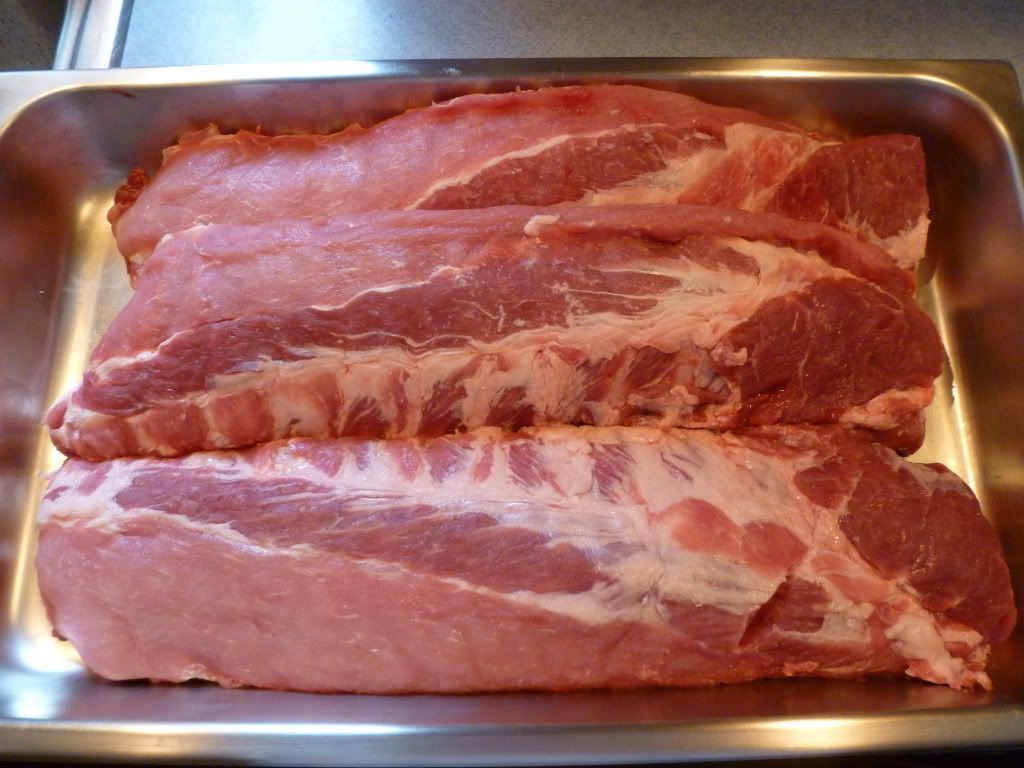 I used a spray of apple dill pickle and green olive juice, all three were coated with Famous Dave's rib rub, two were coated with fancy paprika and one with turmeric
This is why I like a Cookshack, not much wood. This is a mix of maple and apple
And here just a mist and into the smoker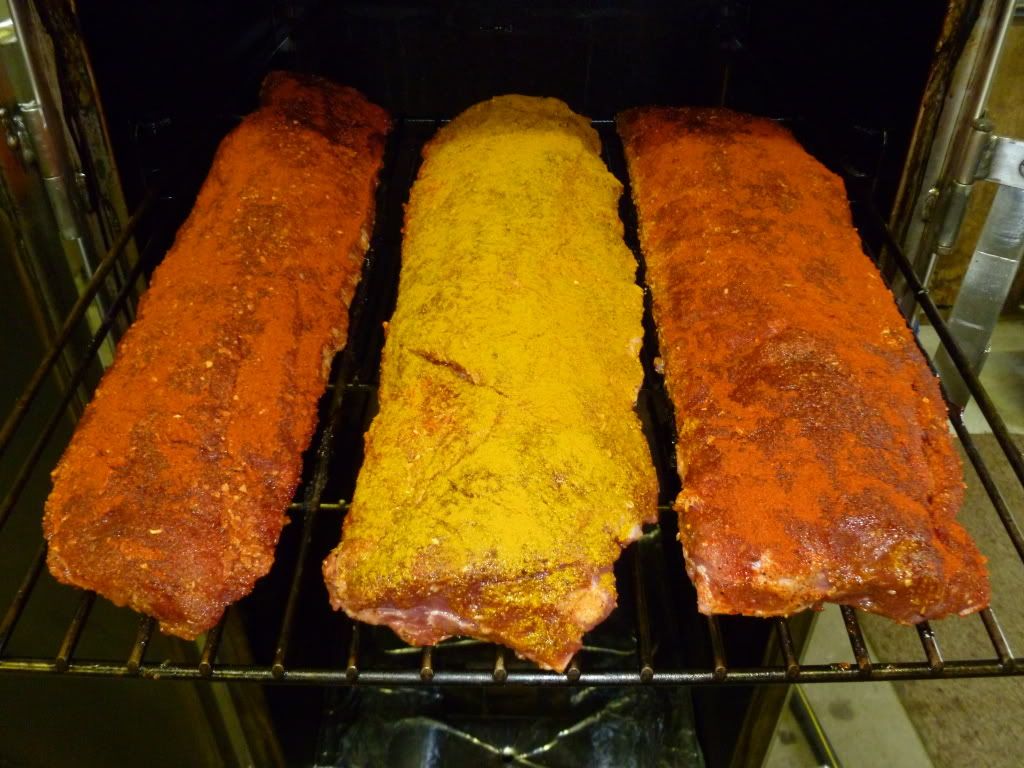 It has been two hours since they started, I went out and gave them another shot of juice, took a pic and will check them in about another two hours at 225 degrees. Stay tuned!