Tried a few burgers on the UDS. Ground up some of a 7 bone chuck roast to make the burgers, and threw the rest of it on for pulled beef.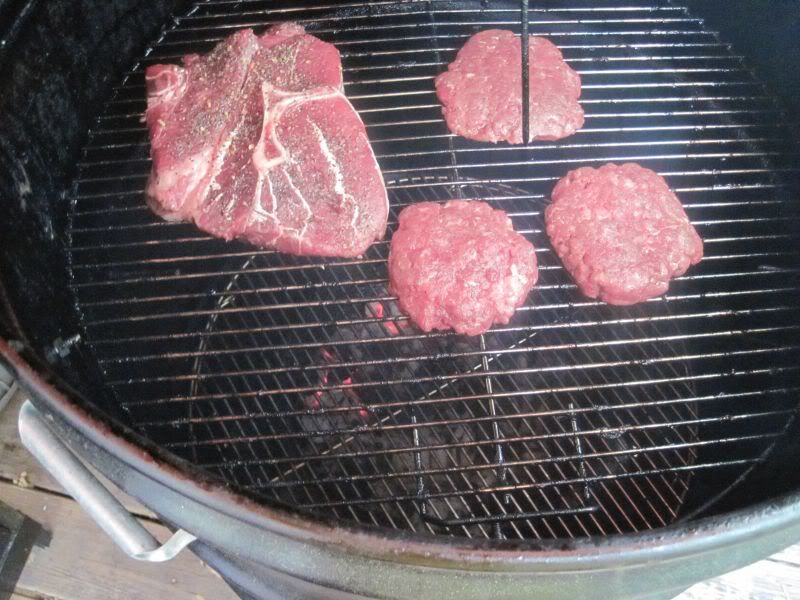 I let it go at ~275F flipping once until they were about 140 inside. Opened up all the vents and left the lid off to let the fire flare up, then put the burgers on the lower rack which was directly on the fire basket. Got a pretty good surface- I should have left them to sear a little longer but a thunderstorm chased me inside. The chuck roast got foiled and finished off in the oven...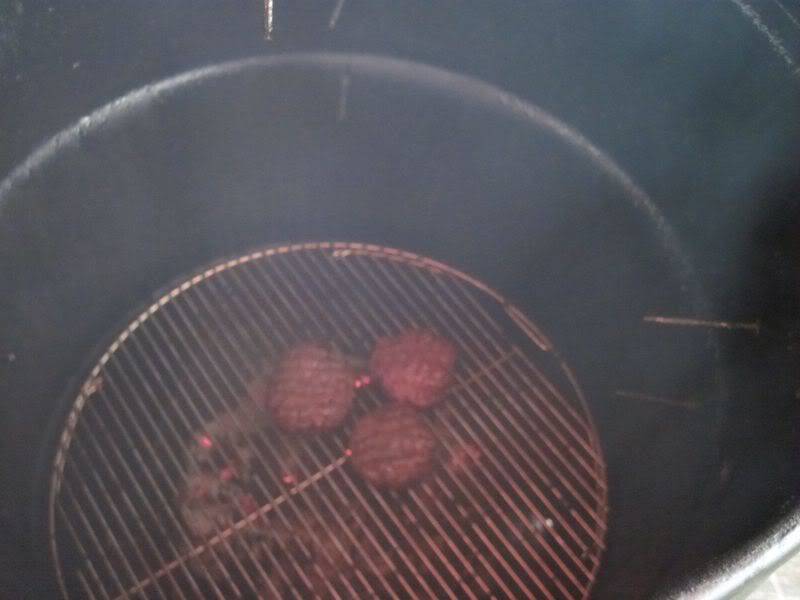 It wasn't hard to reach them- steaks should be easier, grabbing them with tongs rather than having to reach down with the spatula.