Ha.
Only Kidding but here is a recipe for Pirosky. It is a vegtarian dish.
They are little fried dough pockets with all different kinds of fillings. You will see them all over Eastern Europe. These below are filled with a potato, garlic and onion filling.
The dough is simple bread dough rolled out and folded over the filling.
This dough also works geat for panzerotti. Just fill them with some tomato sauce and cheeze.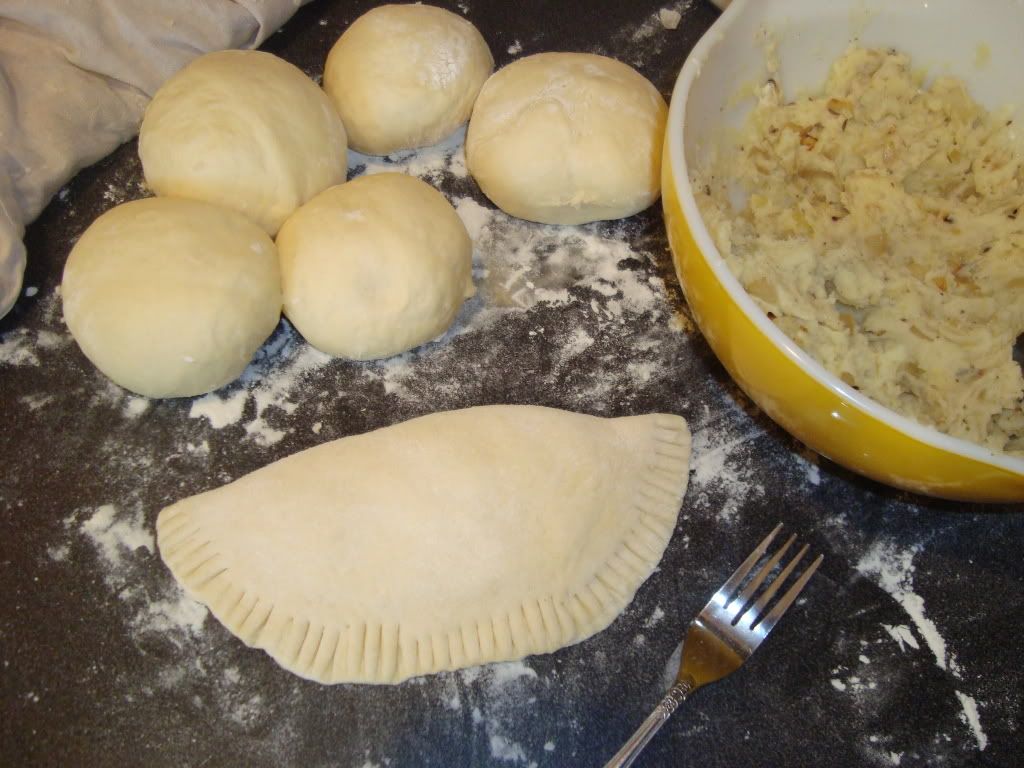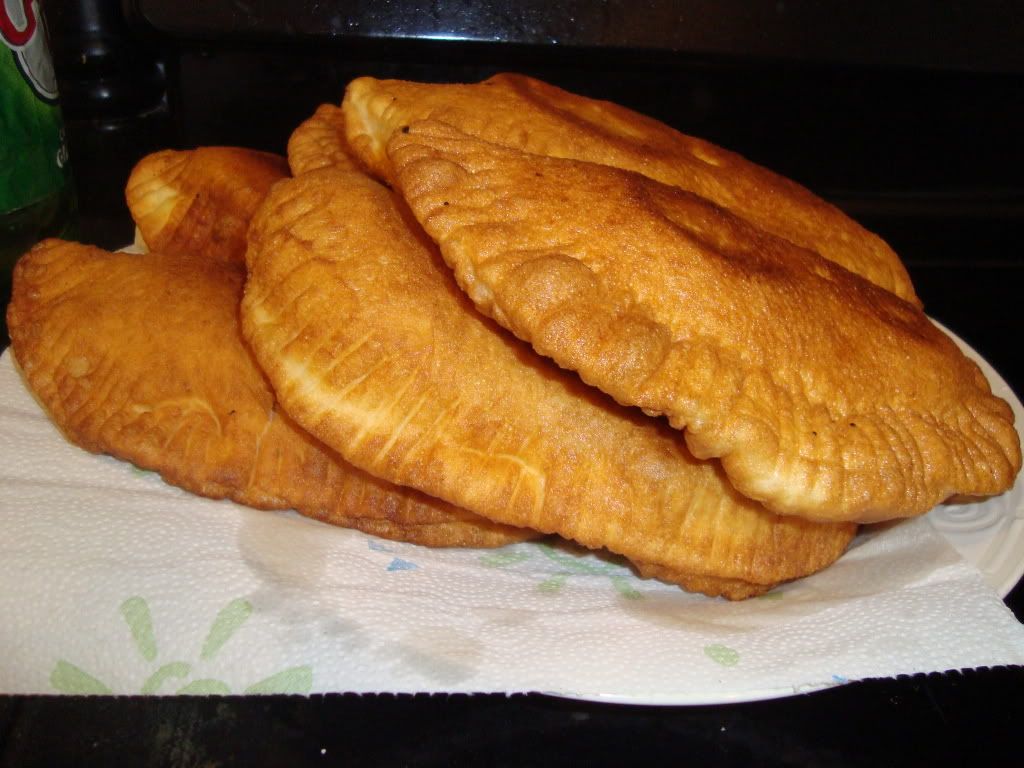 Its raining, maybe I will do some que next week. Gimme a break.