It seems the TOY list changed without a contest. It seems a team is completely missing from the list (Smoke This BBQ). Maybe it has something to do with Membership??
Not a very big deal to me because I do less than 10 contests a year, but some might find it concerning.
I am moving up in the list because of it.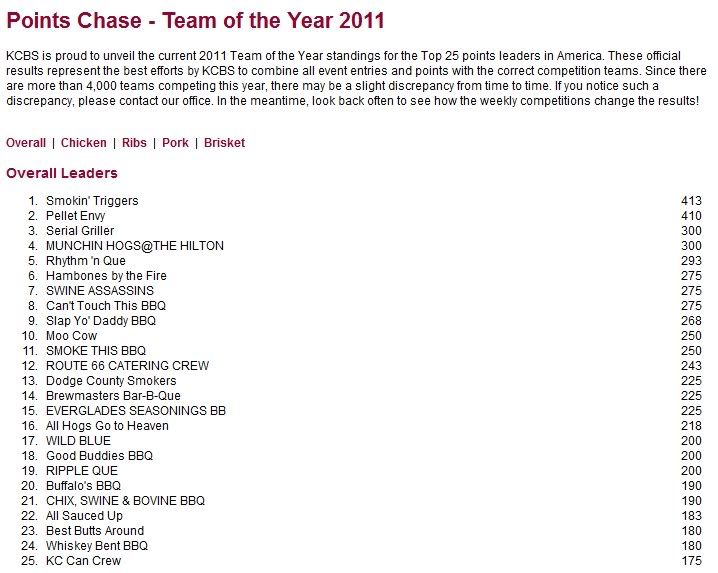 Current List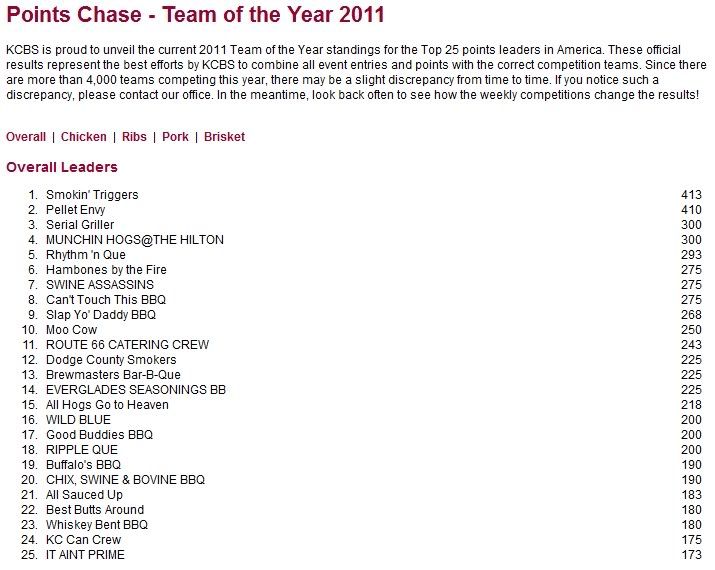 Cheers,
Nate