So I've not had the opportunity to do a lot of smokin' lately. The last time I DID bust out the UDS to smoke anything it was over the holidays. Not only have I not smoked much lately, but I've also noticed that my photo taking has SUCKED lately too.
I actually just got around to uploading my photos from my camera to the computer. So, I know it's been a while since these cooks, but hey.....pRon's pRon, right?
On Thanksgiving I smoked a couple of turkeys. No pics (SUCK!
)
On Christmas Eve, I did the (now traditional) prime rib for my wife's family. I actually planned for this one this year and dry aged the (if I recall) 14 lb'er for 8 days in the fridge. Here's the beauty all aged up...
The butcher cut it off the bone and tied it all up, but I cut the twine off before trimming it and rubbing it with an herb rub of coriander, garlic, dill, thyme and rosemary with EVOO. (no pic.....SUCK!
) Next year, I'll definitely ask them to leave it UNtrimmed so that when I do trim the darkened fatcap it will leave a nice layer of fat.
Here it is after trimming the darkened meat off the ends...
And here it is after smoking for about 4 hours on the drum
Sliced.....
For New Year's Eve, did a big ole FAT brisket (16.5 lbs). Here it is all rubbed with KC's rub (from the Brethren cookbook) and extra fresh ground black peppercorn. Farkin thing wouldn't even fit in my roasting pan......
Here it is on the UDS. Took up the ENITRE 22.5" grate!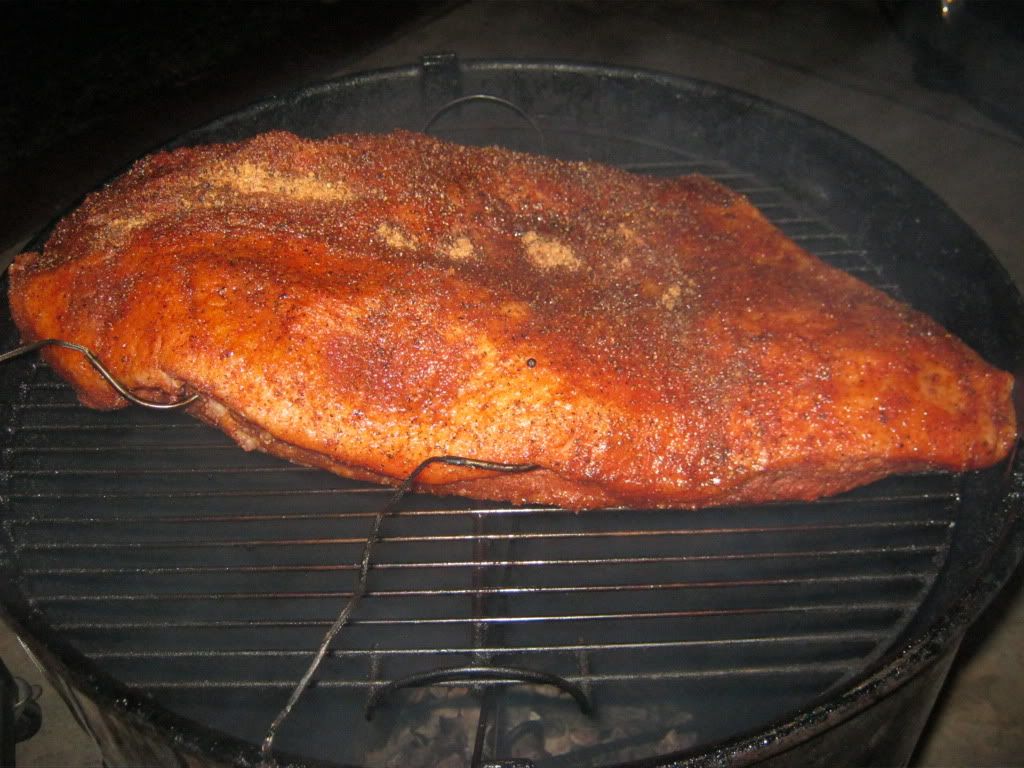 Smoked for about 8 hours til nice and dark, foil wrapped and added some beef broth, smoked for about another 2 hours until BUTTA. No pics of finished roast (SUCK!)
Here it is sliced....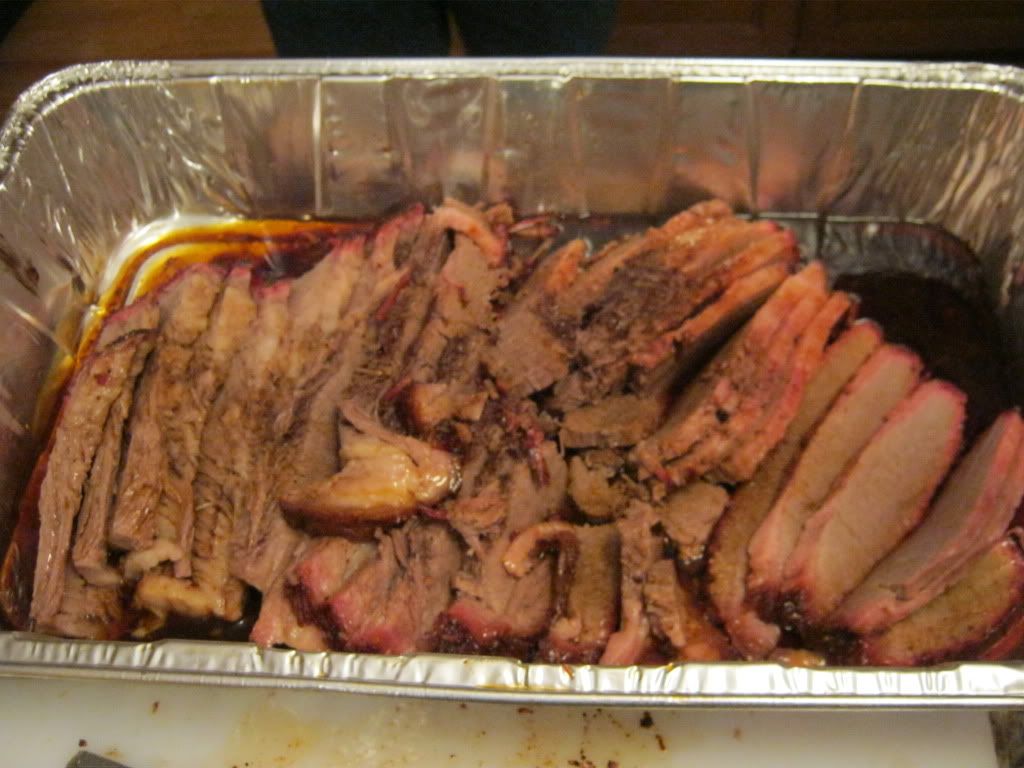 Here's a closeup....
No plated pics.
I've REALLY got to get better about that.
Thanks for lookin'