Yesterday I got up before dawn and fired up my UDS.
I did my set up by lantern light.
Temperature stabilized at 275° before 0500.
14.5 lb. packer Brisket on the bottom rack.
I added the top rack at 1100 hrs and loaded it with Polish sausages and foil packages of spiced Cabbage. (Had to have lunch)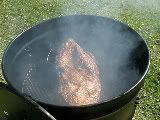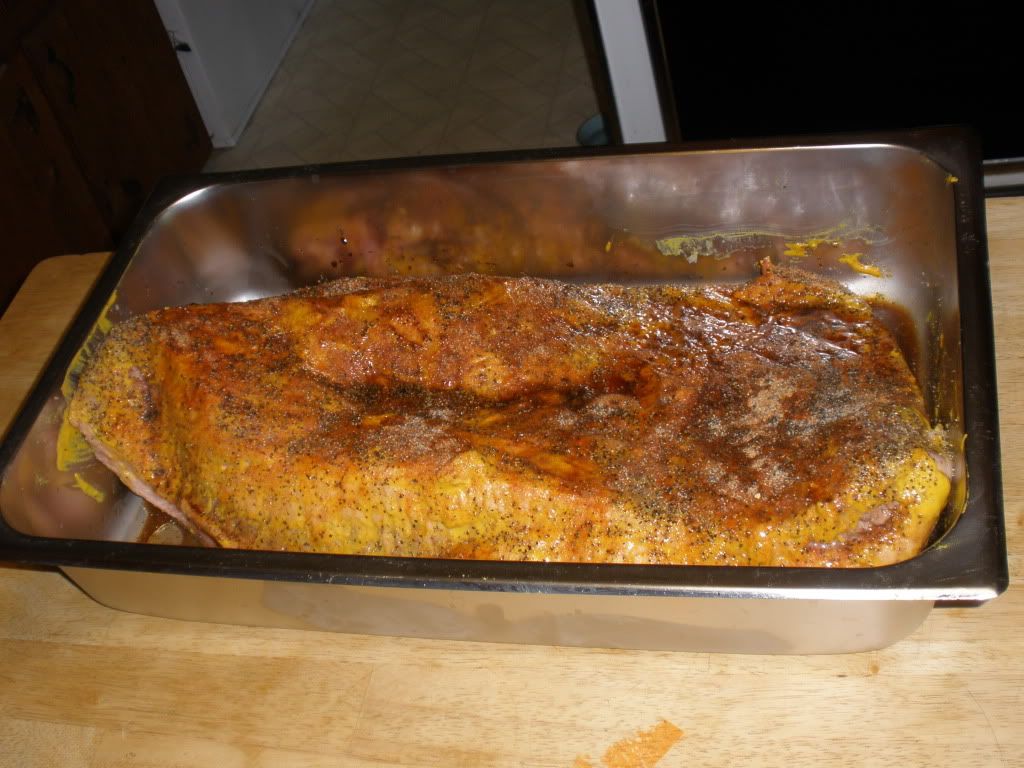 I had Brisket,Potato Salad, and BBQ beans while watching football last night. Bama VS Vandy.