DerHusker copied Turkey Noodle Soup
---
I read DerHusker's Turkey Noodle Soup thread and posted that I was headed to the store. Well it only took me five days, but I got it done.
Thanks for sharing your meal, recipe and pron. I didn't follow your recipe entirely, but it was a helpful place to start. This was great on a very cold evening. The flavor from the smoked turkey was awesome.
From the top of the pot...could have used more stock for broth.
My second bowl...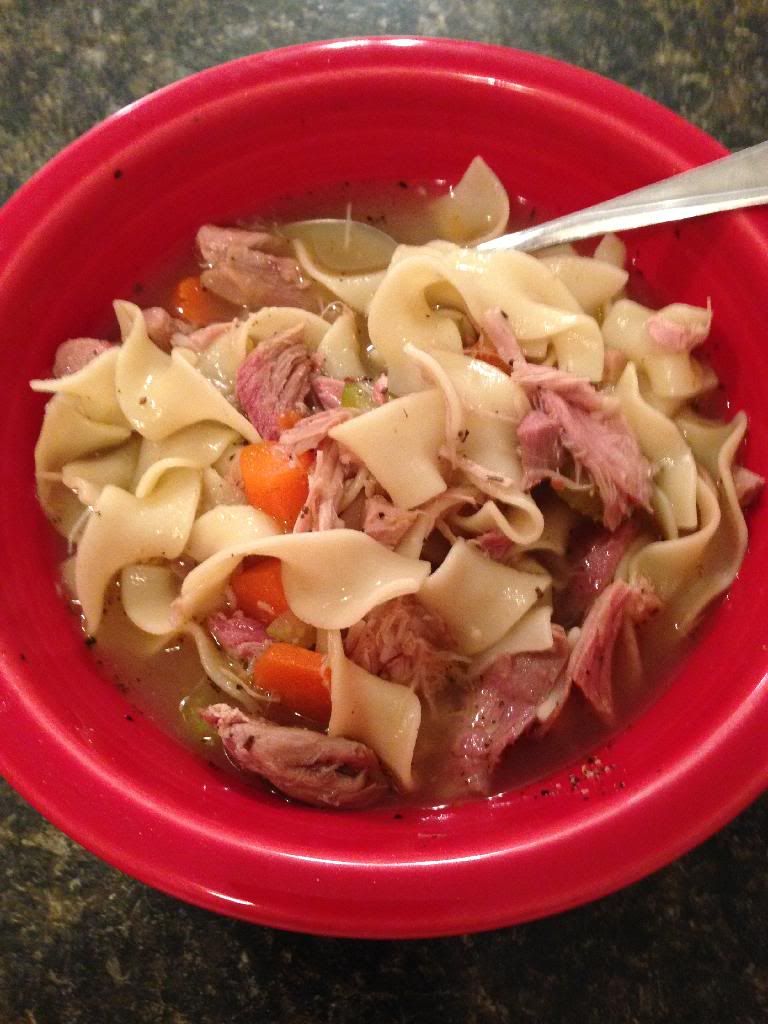 __________________
-Mike-

(Insert new smoker here!), Weber WSM-22, Weber 26.75 OTG, Blue Weber Performer with gas assist, Pit Barrel Cooker, UDS with rotisserie, SJG mini-WSM, Weber Go Anywhere