Had our baseball wind up party yesterday and I took a recipe I modified from the original. It was a lemon square, but I had a pile of fresh limes, so I decided to make coconut lime squares.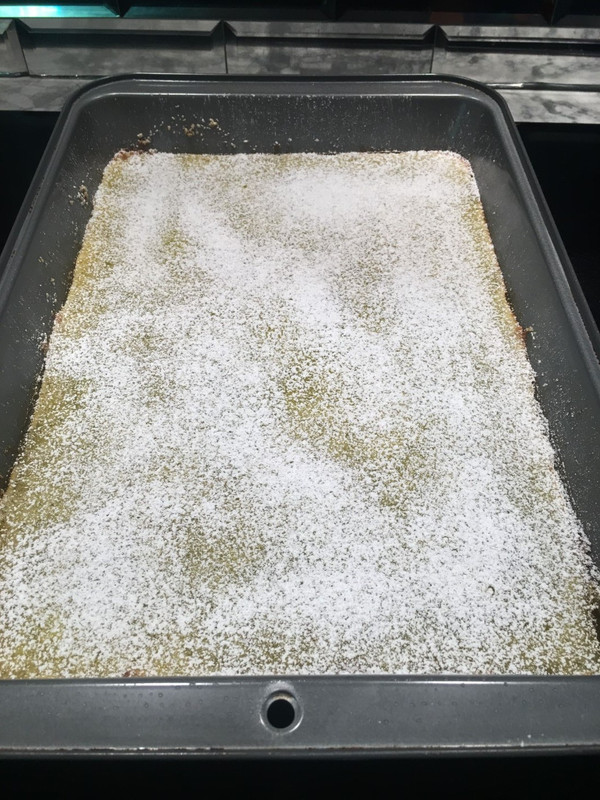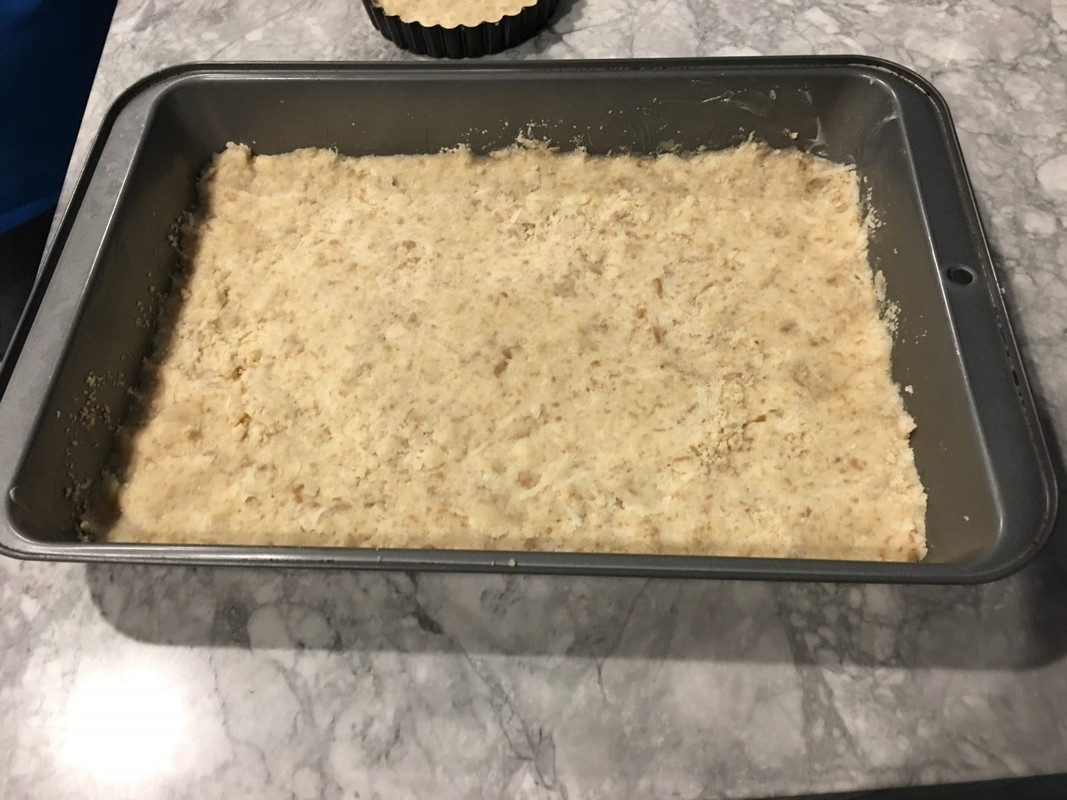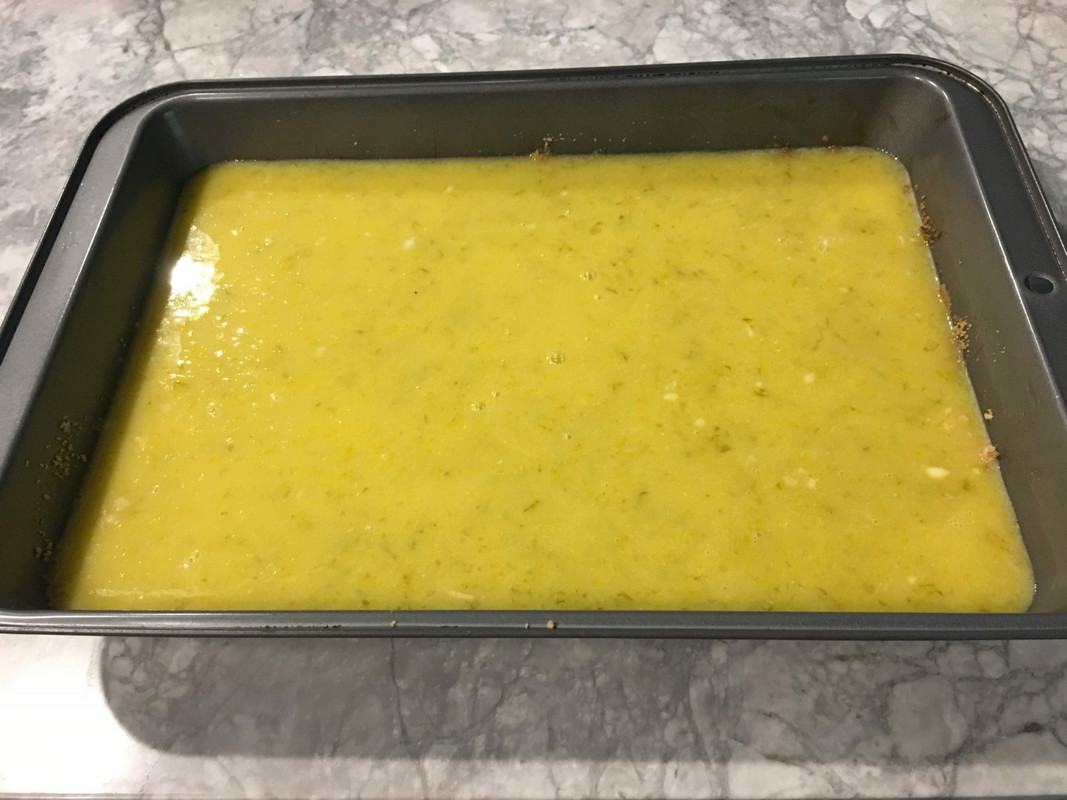 Recipe if you're interested.
Ingredients:
For the Crust:
2 ¼ cups cake flour, or 2 cups all-purpose flour + 1/4 cup cornstarch
½ cup granulated sugar
1 teaspoon salt
1 teaspoon vanilla extract
¾ Cup butter melted
½ Cup unsweetened coconut
For the Filling:
4 Large eggs
1 2/3 Cups granulated sugar
¼ Cup all-purpose flour
Zest of 2 limes
2/3 Cup fresh-squeezed lime juice
1/3 Cup whole milk
Directions:
Preheat the oven to 350 degrees F. Line a 9 X 13-inch baking dish with foil or parchment paper or just butter the dish.
For the Crust: Pour cake flour, sugar, coconut and salt in a food processor (or stand mixer.) Pulse in the vanilla extract and melted butter until the mixture is soft and crumbly. Dump the mixture into the prepared baking dish. Press the crumbs into an even layer.
Bake the crust for 20 minutes.
Meanwhile, zest the limes, making sure not to zest too deeply. You only want the green flesh, not the white bitter skin below.
Place the eggs, sugar, flour, lime zest, lime juice, and milk in a bowl. Whisk well to combine. Then pour the filling over the baked crust.
Bake for another 20-25 minutes, until the filling is set in the center. Cool to room temperature.
Cut into pieces.
*You can sprinkle the tops with powdered sugar if you like!