Finally got a chance to break out my rotisserie attachment over the weekend. I did a Peruvian style aka Pollo Loco marinade on a 5lb bird, let it sit about 6 hours, the tied her up.
Set up the rotisserie using Cowboy lump and some chunks of Pecan.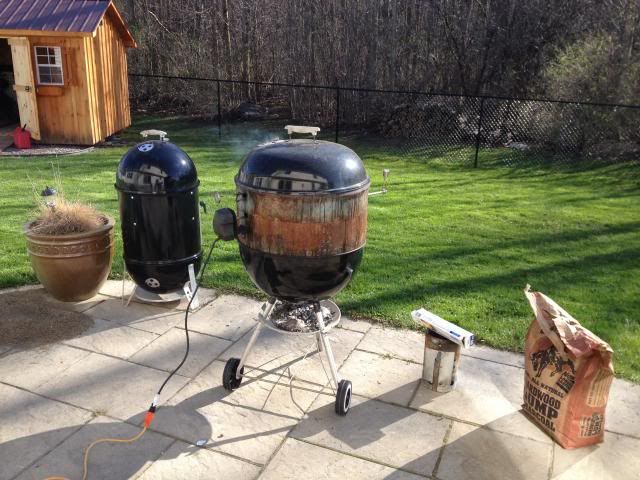 After an hour at about 250
Then I opened up the vents and finished it off around 350 for another 90 minutes. This was the result before carving.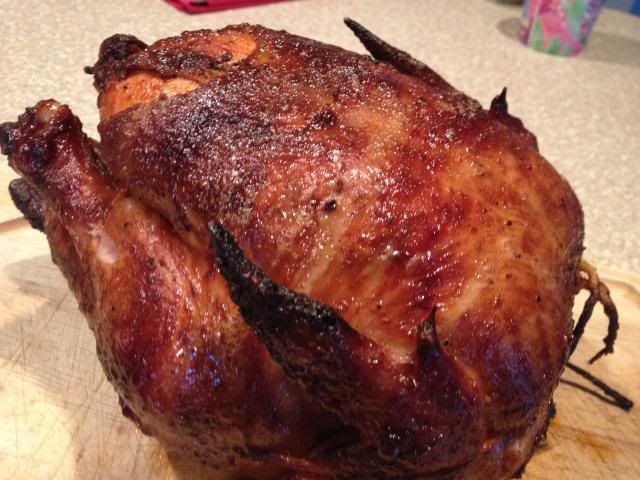 I've done this before and it's definitely one of my favorites. Simple marinade that gives the bird great flavor, but mild enough that my daughter still eats it.
Here's the link to the recipe I followed, the time on this recipe is WAY off though, it does not cook in an hour and a half at that temp.
http://bbq.about.com/od/chickenrecipes/r/bl70730a.htm