I wanted to do some ribs for father's day tomorrow, but the weatherman says another inch of rain is coming. So I searched doing partially cooked ribs, and the results were mixed. But, I'm going to try it anyway. I did 3-2-1 method, stopping at 3 hrs, agave juiced and foiled, in the fridge, and figured I would either finish on the gasser or the oven tomorrow, depending on the weather. In the mean time, I did do the chime bone and trimmings on the UDS while doing the ribs, and they come out awesome.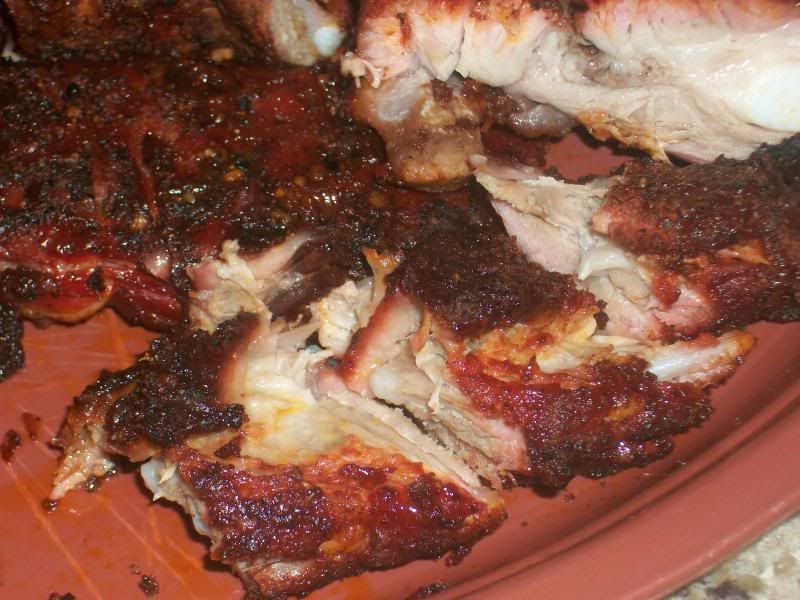 __________________
UDS, Mini-UDS, Weber OTS, smokey joe, gasser, 3 pie irons, and a weenie fork.
Secret Squirrel Society
- Nope, doesn't exist.
Bob
Semper Fi