Quote:
Originally Posted by
fingerlickin'
The ribs look great! How many times did your smoke detector go off?
None, the chimney worked perfectly!
Quote:
Originally Posted by
Pig Daddy
How'd you know what the chamber temp was? I assume you soaked the chips. Any other liquid in the chamber? They look outstanding! Probably one of the more clever posts I've seen here. Thanks for sharing.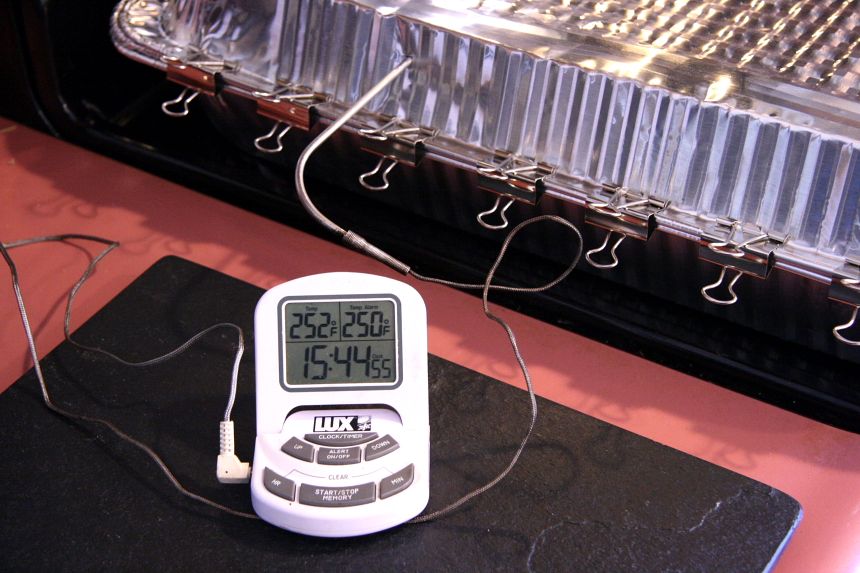 The only liquid was the soaked chips.
Quote:
Originally Posted by
BobBrisket
One of the things we ask when people post or link back to their blog is that a summary or even a copy and paste of the the article be placed here on the forum within the thread. At that point, people can decide if they want to visit the blog and read more. By doing this, it doesn't come across as a "go to my blog to generate hits" type of situation. It's also covered within our rules. We try to prevent the forum as a place to generate traffic to other forums, etc. Just a heads up for future posts.


Thanks,
Bob

Interesting set up!
Sorry Bob, I thought I did provide a summary and many of the pics from the original blog post. I thought a copy and paste would have been too large for this forum because it's mostly photos. I'll try to be more careful in the future.