Was gonna grill me up some tuna until I tried to move my brinkmann professional grill and the wheel broke off. Getting my new BBQ vault this Friday so I transferred my traeger to my wife's parents house. The last and only time I got my arse chewed out by the wifey for experimenting with our outside oven trying to smoke a pizza
with a peice of wood on the element. So what are my options? Ooooh I know, go get the smokey joe out of the Motorhome and get after it! Used a chunk of cherry and 1/2 chimney starter of some wicked good lump. Prob around 325 just guessing by the cook times until it temped out.
Blue smoke cruise control boy!!!!!!!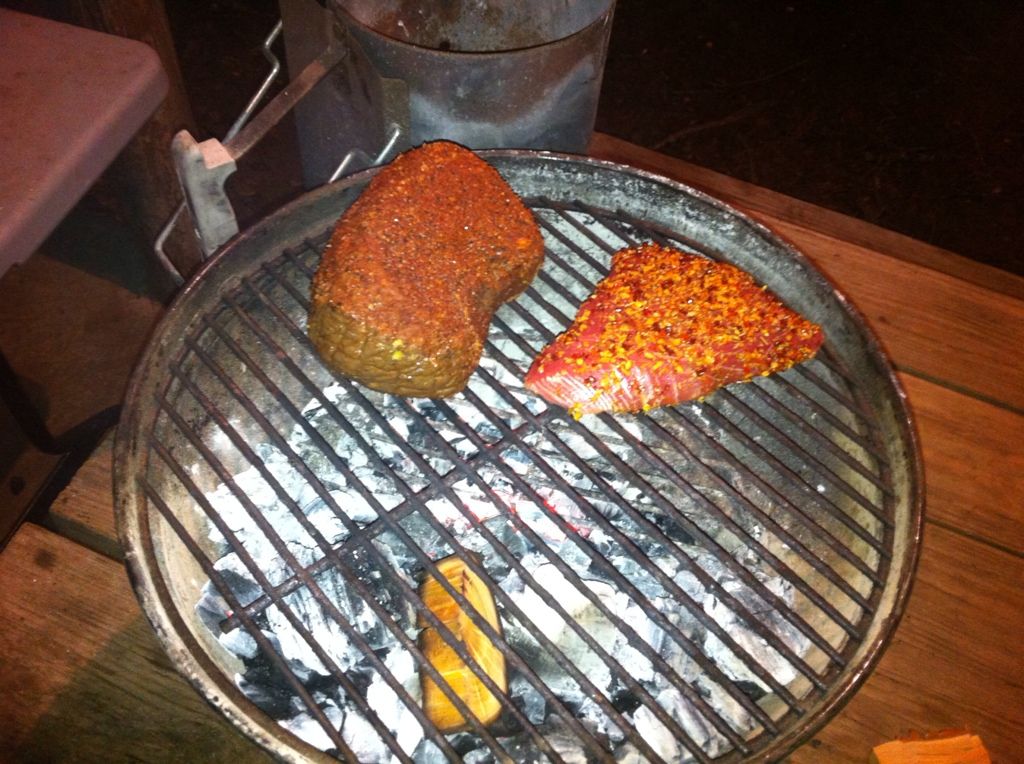 With baby spinach, arugula, habanero pickles, good ol canned garden maters, feta cheese, and a balsamic bacon vinaigrette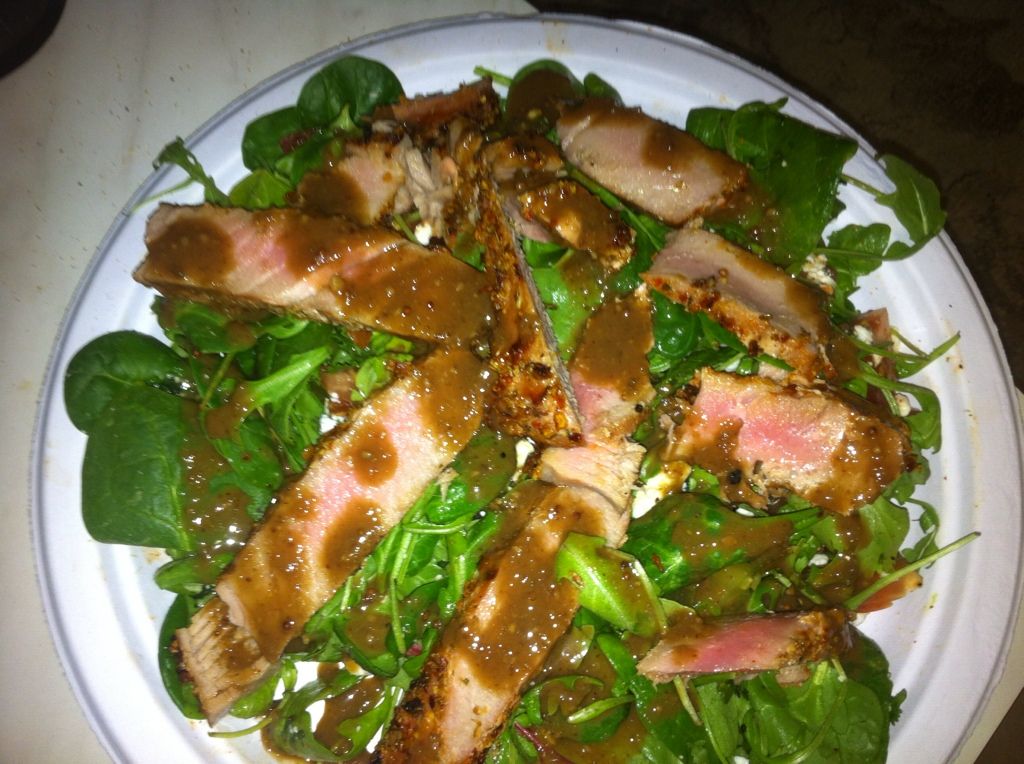 If y'all have any desperation or sad pics of you or someone smokin some tasty critter, I would love to see it.