Quote:
Originally Posted by
aawa
You will love the mini. I use my 1-3 times a week. As for a thermo, I use the Maverick ET-732. It works great, you just have to make sure to not pull on the probes by the wires, immerse the probes in the sink, or kink the lines on the probes and the ET-732 work great.
You can get the Maverick ET-732 from most places. I recommend
http://bbqequipmentstore.com/NEW-Mav...732-ET-732.htm
The proprietor is 5-0BBQ (a fellow brethern) He runs a great shop, that ships fast and has great service. And if I'm not mistaken you can get a brethern discount with a discount code (I cant remember it off the top of my head)
this man is right! if ya want, you can also pick up some 18.5" dampers on ebay and install em on the silver to make it similar to the gold. thats what i did on my silver mini wsm: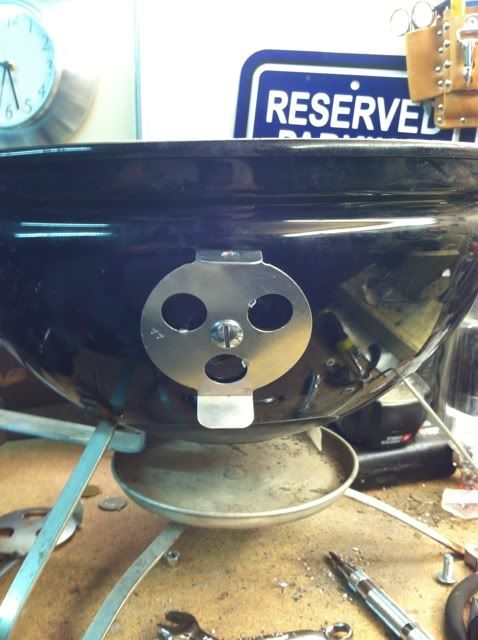 do yourself a favor and install a ubolt on the lid to hang it on the pot handle. very convenient: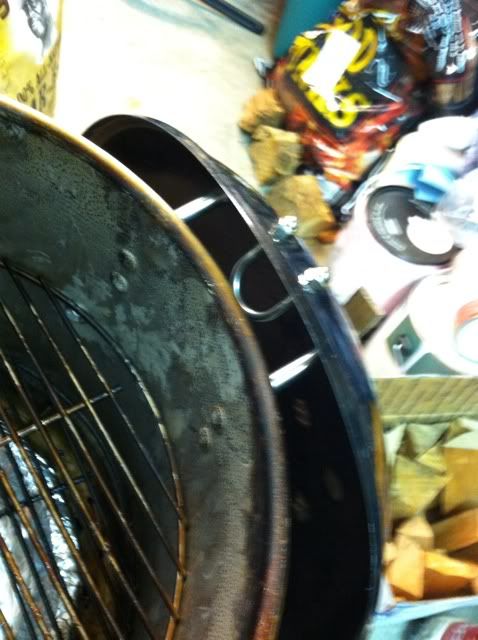 also, dont forget your two probe feed thurs for the mav et732. i juse use a couple of short lamp kit threaded nipples with locknuts on each side (these can be found at your local lowes or HD electrical depts.) you can even buy a brass cap to screw on the outside threads to plug the holes up when not in use.......
have fun on the build! love my mini! so efficient!